Items 1 to 2 of 2 on page 1 of 1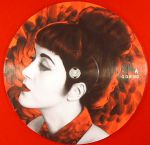 Cat: GDR 002. Rel: 09 Aug 17
Disco/Nu-Disco
Natasha Kitty Katt & Twisted Soul Collective - "Twisted Katt" (7:15)

Natasha Kitty Katt - "Cosmic Bitch" (7:17)
Review: Edinburgh's Ghetto Disco Records are back with their second release, a label run by Natasha Kitty Katt and her father. When two creative minds join and bring a modern take on disco, this is the result. Kitty Katt & Twisted Soul Collective 'have aligned forces to bring you an array of ideas, thoughts, sounds and feelings.' Definitely for the disco dancers, you can visualise grooving to this number under a mirror ball. "Twisted Katt" on the A side brings the funk, complete with liquid bassline and breakbeats (hear the drummer get wicked) assisted by a tough four the floor beat for dancefloor dynamics. On the flip is "Cosmic Bitch" with its Salsoul Orchestra style strings section looped up to perfection, over another reliable house rhythm and some nice filter sweeps.
…

Read more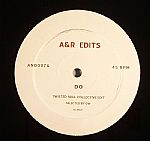 Cat: AND 007. Rel: 18 Sep 14
Disco/Nu-Disco
Do (edit)

Shake & Blow (reworked)
Review: Whoever A&R are, they know edits; in one form or another, they've been putting out sneaky scalpel works since 2005. This seventh installment of the A&R Edits series, launched in 2013, marks the vinyl debut of Reading's Twisted Soul Collective. They serve up two formidable dancefloor shakers, with the heavy funk-goes-house of "Shake & Blow (Reworked)" being particularly impressive. With snappy, hip-shaking beats, righteous horns and heavyweight bass, it sounds like a slightly more house-friendly version of the Reflex revisions. On the A-side you'll find "Do", a smooth version of Stevie Wonder's "Do I Do" with additional house percussion. It has the makings of a scene anthem.
…

Read more
Items 1 to 2 of 2 on page 1 of 1