Artists
Items 1 to 3 of 3 on page 1 of 1
Cat: JKH 008. Rel: 26 Feb 18
Minimal/Tech House
Alex Arnout - "Hypersomnia"

Tuccillo - "Another Day"

Terry Francis - "Jua"

Kilian Vega - "Ardour"
Review: The second series of Jacks Tracks VA Vol 2 presents 4 distinctively different tracks from both established and upcoming talent. First up on the A side is Alex Arnout from Dogmatik Records with Hypersomnia, which is a tough rolling number with haunting subtle keys laid over the top. Then A2, the talented Tuccillo from Unblock with his track Another Day brings a deep skippy house vibe with some cool vocal snippets over the top driven by its baseline. On the B side are more Tech House flavours and Fabric resident legend Terry Francis presents Jua which is a timeless House number previously unreleased , now signed and ready for an official vinyl release. Last but not least, young new talent Kilian Vega with Ardour, a groovy infectious rolling underground house vibe. In short, an EP with 4 strong individual tracks from sincere and dedicated music makers.





…

Read more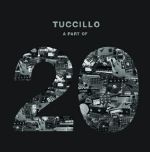 Cat: UNB 006. Rel: 10 Jul 17
Deep House
Renacer

Need You

Tonight (feat C.H Brown)

Raw Orquestra

Expression

Feeling Hot (feat Howard)

7300 Days

Again (feat Paola Rowid)
Review: It's certainly not easy keeping up with Tuccillo. The relentlessly productive producer has been constantly firing off dancefloor bombs on labels as respected as Visionquest, One, Holic Trax and 8bit for years, but never before has he turned his hand to an album. Finally, he's decided to do the right thing and give us a deeper insight into his sound, and he's doing it on his own Unblock label. Fans will get everything they crave on A Part Of 20, as Tuccillo indulges his dancefloor sound and keeps the quality level as high as ever. There are some choice guest turns from vocalists on "Tonight", "Feeling Hot" and "Again", but throughout the album Tuccillo's commitment to the stripped down, emotive house groove remains constant.
…

Read more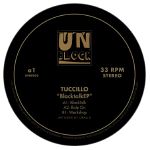 Cat: UNB 005. Rel: 19 Sep 16
Minimal/Tech House
Black Talk

Ride On

Workshop
Review: Unblock label boss Tuccillo strikes again with another solid release with the EP Black Talk. This is the 5th release on this respected vinyl only imprint that has previously showcased talent such as Tomoki Tamura and Djebali but this time, comes from Tuccillo himself with his unmistakable signature sound.
Headlining track "Black Talk" has a great rolling baseline with plenty of swing with some subtle vocal snippets thrown in here and there.
"Ride on" has a tougher edge with some old school flavours driven by a rhythmic snare with lots of energy perfect for the height of club DJ set
Shopwork offers a more percussive sound over an infectious warm chunky groove, again with some cool short reggae influenced vocal snippets.
A timeless release that can stay in the box.
…

Read more
$9.23
SAVE 25%
in stock
$6.92
Items 1 to 3 of 3 on page 1 of 1