Artists
Items 1 to 3 of 3 on page 1 of 1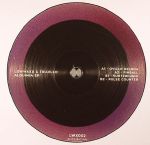 Cat: LWX 002. Rel: 14 Aug 17
Minimal/Tech House
Ovillo Delona (9:32)

Pinball (6:11)

Subterfugio (8:25)

Pulse Counter (7:25)
Review: Carlos Sanchez aka Lowwax inaugurated his eponymous imprint last year with an impressive debut entitled Outlandishness, which saw him collaborate with Martyn Hodgson aka Tijn. The label's second outing features one Trujillo (formerly known as Mangelt) teaming up with Sanchez for some straight up minimal house action. The deep down and dubby "Ovillo Delona" kicks of the EP; this one is a raw and stripped back tool while the blips, blurps and bleeps of "Pinball" sounds like a modern take on Daniel Bell 's classic sound. On the flip, things take quite a turn; a hard one in fact, with the pounding and cavernous groove of "Subterfugio" more suited to Berlin's warehouse spaces and "Pulse Counter" going for a heady and hypnotic style for another great track.
…

Read more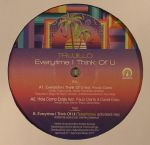 Cat: APERSONAL 27. Rel: 22 May 17
Balearic/Downtempo
Everytime I Think Of U feat Paulo Olarte (6:10)

Hola Como Estas feat Paulo Olarte & Daniel Grau (6:02)

Everytime I Think Of U (Telephones Activated Mix) (8:24)
Review: It's been relatively quiet from Trujillo recently, but now the Venezuelan producer casts out a transmission from his Berlin base to let everyone know that all is well and we can get back to the business of smooth grooving. "Everytime I Think Of U" speaks to the Balearic tendencies embedded in the producer's aesthetic, with a reflective vocal swirling amidst dreamy guitar chops and swooping synth warbles of a strictly blissed out nature. Telephones does a sterling job of remixing the original version into a warm and funky deep house jam peppered with organic delights.
…

Read more
$8.91
SAVE 25%
in stock
$6.68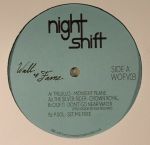 Cat: WOFV 03. Rel: 29 Feb 16
Disco/Nu-Disco
Trujillo - "Midnight Plane" (6:27)

The Silver Rider - "Crown Royal" (6:38)

OOFT! - "Don't Go Near Water" (6:24)

P-SOL - "Set Me Free" (7:08)
Review: As with previous Wall of Fame releases, Night Shift is an all-star affair, with a quartet of producers each delivering a track that blurs the boundaries between re-edits, remixes and original production. Trujillo kicks things off with the gentle nu-disco breeze of "Midnight Plane", where soft-focus disco beats and eyes-closed pianos are joined by an undulating electronic bassline and reheated chords. The Silver Rider dives into filter-heavy disco-house territory on the bumpin' "Crown Royal", while Ooft recruits Highlife/Huntleys & Palmers man Esa Williams for the deep disco meets deep house warmth of EP highlight "Don't Go Near Water". Finally, P-Sol necks a fist-load of happy pills and reclines with a pile of lazy, sun-kissed jazz-funk records on the sleepy "Set Me Free".
…

Read more
Items 1 to 3 of 3 on page 1 of 1