Items 1 to 3 of 3 on page 1 of 1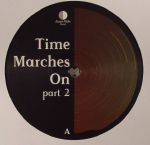 Cat: LDR 2020. Rel: 29 May 17
Electro
DJ Overdose - "Arecibo" (5:12)

Tr One - "Escape From Enceladus" (8:37)

Raiders Of The Lost ARP - "Equinox" (7:00)

Automatic Tasty - "I Can't Find My Own Manual (How Therefore Am I To Restore To My Factory Settings?)" (5:09)
Review: You can always rely on Dublin's Lunar Disko Records to provide the heat; this time it's in the form of some heavyweight electro vibes by the industry's best and brightest. But this is no surprise given the imprint's invariable doses of quality. First up is Dutch maestro DJ Overdose with "Arecibo", a comparatively more pensive and introspective electro appearance than his usual work, but TR One's "Escape From Enceladus" takes this pensive sway of synths and crystal-like sonics to an even deeper level. Raiders Of The Lost Arp kick off the flip side with the smooth and suave flow of "Equinox", this one belonging more to the house end of the spectrum, whereas Automatic Tasty comes through with a quirky little digi number with the aptly odd name of "I Can't Find My Own Manual (How Therefore Am I To Restore My Factory Settings?)". A tidy little blast of synth-filled goods.
…

Read more
FORTHCOMING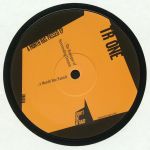 Cat: DBA 036. Rel: 01 Dec 17
Techno
A Month Has Passed

The Boutique Of Neverending Dreams

The Printer (That Stole My Time)

Road To The Sea
Cat: LDR 18. Rel: 31 Oct 16
Techno
DX Is Dead (9:11)

Wolseley (6:32)

Lights In Your Rear View Mirror (7:35)

January 13th (6:48)
Review: Despite an impressive discography and fine reputation, Irish techno twosome TR-One has been surprisingly quiet of late. In fact, this EP for Lunar Disko is their first release of note for three years. As you might expect, the four tracks are mostly informed by the classic house and techno strains of the US Mid-West - it is called Chicarlow after all! There are occasional nods towards more creepy, hypnotic European fare (see "Wolseley"), and early '90s style "intelligent techno" ("January 13th") too. Our pick of the bunch is "Lights In Your Rear View Mirror", a shimmering, Motor City-informed chunk of glistening techno futurism blessed with wonderful chord progressions and spacey melodies.
…

Read more
Items 1 to 3 of 3 on page 1 of 1