Items 1 to 3 of 3 on page 1 of 1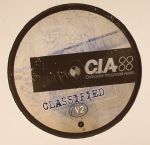 Cat: CIAQS 007. Rel: 28 Jan 16
Drum And Bass
Ed It & Pennygiles - "Set Theory" (Ulterior Motive remix) (4:46)

St Files & Response - "Wanna B 3" (6:19)

Total Science & FD - "Found A Reason Why" (6:25)

Villem & McLeod - "Strange You" (4:56)
Review: Player central: Not one artist on this EP doesn't command serious respect. Ed:It and Pennygiles's 2014 firecracker gets the treatment from Ulterior Motive, adding just a lick or two of shade to the already solid groove. ST Files and Response follow with a beautifully restrained deep stepper that's not dissimilar to erstwhile ST collaborator Marcus Intalex. Total Science and FD maintain the deep theme with a soulful rolling track that's not dissimilar to their Funky Technicians material. Villem and McLeod anchor the EP with a unique halftime roll that balances dark and light tighter than your nan's 1950s television. A truly spotless EP.
…

Read more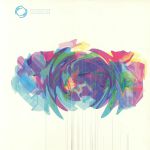 Cat: SYMM 026. Rel: 19 Jun 18
Drum And Bass
Kyo & Break - "Who Decides" (5:17)

Kyo & Total Science - "Murder Tonight" (5:37)

Kyo & Mikal - "Where I Stand" (4:53)

Kyo & Onemind - "Play To Lose" (6:21)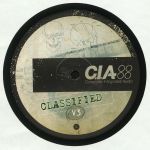 Cat: CIAQS 014. Rel: 14 Nov 17
Drum And Bass
Total Science, Quadrant & Iris - "False Alarm" (Villem remix) (5:19)

Critical Impact - "Geeks & Geez" (feat Jakes) (3:47)

Total Science - "What I Need" (5:26)

Arcatype - "Cascade" (5:46)
Review: Celebrating 21 years of CIA, Total Science remain one of the most consistent and authentic acts in drum & bass and their label reflects this. These four tracks alone are perfect examples; Villem adds a little mystic touch to last year's collab with Quardran & Iris "False Alarm", Critical Impact bring the iconic smoky tones of Jakes to the blend with the heads-down "Geeks & Geez", the boys themselves take us for a heart-eyed trip down liquid lane on "What I Need" while Arcatype continues the dreamweaving right the way through the last B-side groove with the soulful swoons of "Cascade". 21 gun salute!
…

Read more
Items 1 to 3 of 3 on page 1 of 1