Items 1 to 3 of 3 on page 1 of 1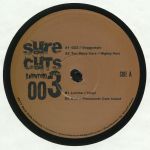 Cat: SCL 003. Rel: 12 Dec 17
Deep House
GZZ - "Doggystyle" (6:14)

Too Many Cars - "Nighty Part" (5:44)

Lotche - "Tony!" (6:13)

Basi - "Thousands Cats Island" (6:33)
Review: Oh boy, hold tight for another slice of Sure Cuts! The French imprint is kinda killing the tech house game at the moment, dipping and slicing its steely percussive muscles better than most of its contmeporaries, and this is especially true when they launch collavorative Eps such as this banger, right here! "Diggstyle" by GGZ opens with some wavy harmonies, soulful vocals and dusty drum swings, while Too Many Cars' "Nighty Part" goes for the disco feel thanks to mounds of seductive strings and sulry samples. On the flip, Lotche's "Tony!" is a much harder, more banging Chicago kinda burner, featuring heavy drums and a deep, funky bassline, which leaves "Thousands Cats Island" from Basi to sway us back into a relatively more minimalistic viewpoint. Magnetic and utterly tipped!
…

Read more
Cat: TMCREC 001.
Deep House
Too Many Cars - "Control"

Too Smooth Christ - "Le Code Des Mayas"

LeonXLeon - "Millipede"

Donald Dust - "Cut By A Razor"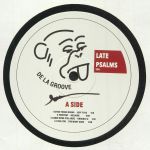 Cat: DLGONWAX 001. Rel: 10 Jan 18
Deep House
Jeff Tuts - "Chtad Tumad Onsad" (5:17)

Bellaire - "Everyday" (4:09)

Knuckle G - "Cause We're Still Here" (5:11)

Too Many Cars - "I Feel You" (5:20)

Le Hutin - "For Now Onwards" (5:13)

Chinau - "Keep Your Warm (Cause Winter Is Coming)" (5:38)

BK Mik - "Vision" (5:09)

Vanderkraft - "Beurre Fraichement Moule" (5:13)
Review: For the uninitiated, the previously digital-only De La Groove label is the product of five up-and-coming French deep house producers. Each of these naturally contributes a track to the imprint's first vinyl outing, a sumptuous compilation that naturally features far more hits than misses. Highlights include the rich, hip-hop tinged U.S house bump of Bellaire's "Everyday", the loved-up Pet Shop Boys synth chords and bustling breakbeats of "I Feel You" by Too Many Cars, the up-tempo deep house soul of BK Mik's "Vision" and the disco-fired peak-time warmth of Vanderkfraft's pleasingly positive compilation closer, "Buerre Fraichement Moule". That said, the standard remains impressively high throughout, with far more hits than misses.
…

Read more
Items 1 to 3 of 3 on page 1 of 1