Items 1 to 3 of 3 on page 1 of 1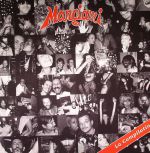 Cat: CHANNEL 48. Rel: 17 Nov 15
Disco/Nu-Disco
Grackle - "Jungle" (T Keeler & Capablanca rework) (8:37)

Dedication - "Let Me Rock You" (7:22)

Thugfucker - "100" (original mix) (7:02)

Populette - "Another One" (6:43)

Alex From Tokyo & Bing Ji Ling - "Don't Move" (feat MC Kinky G) (4:39)

Nick Chacona - "Band Practise (Brooklyn Girls Return)" (feat Cole Odin) (7:09)

The Loose Control Band - "Doin' It" (feat Ray Stevens II) (4:40)

Totes Preesh - "The Spirit Is Alive" (8:58)
Review: For a six-year period between 2006 and 2012, a tiny Italian restaurant in Lower East Side became one of New York's hippest weeknight hangouts. With the assistance of unofficial promoter/musical programmer Jason Kincade, Golf Channel has put together this celebratory collection, featuring tracks from regular visitors to the unlikely party space. There's much to admire, from the jazz-tinged deep dub disco goodness of Dedication's brilliant "Let Us Rock You", and the Loose Control Band's woozy deep disco treat "Doin' It", to the low-slung disco-acid atmospherics of Populette's "Another One", and the expansive synthesizer soundscapes of Thugfucker's "100". Best of all, though, is the cacophonous, acid-friend disco-punk madness of Totes Preesh's "The Spirit Is Alive".
…

Read more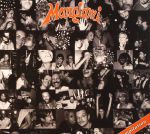 Cat: CHANNEL 48CD. Rel: 28 Oct 15
Disco/Nu-Disco
The Loose Control - "Doin' It" (feat Ray Stevens II)

Thugfucker - "100" (original mix)

Dedication - "Let Me Rock You"

Alex From Tokyo & Bing Ji Ling - "Don't Move" (feat MC Kinky G)

Populette - "Another One"

Grackle - "Jungle" (T Keeler & Capablanca rework)

Totes Preesh - "The Spirit Is Alive"

Nick Chacona - "Band Practise (Brooklyn Girls Rerun)" (feat Cole Odin)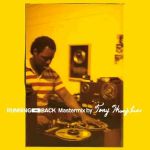 Cat: RBTHUMPLP 01. Rel: 20 Sep 17
Disco/Nu-Disco
Todd Terje - "Ragysh" (8:49)

Precious System - "The Voice From Planet Love" (Beat-Appella) (3:17)

Tiger & Woods - "Time" (6:48)

Tiger & Woods - "Do Not Hesitate" (6:48)

Precious System - "The Voice From The Planet Love" (Dixon edit) (7:56)

Leon Vynehall - "Beau Sovereign" (5:56)

Mr G - "Ben & Gerd (Killin' It M Day)" (6:25)

Paul Woolford - "Forevermore" (edit) (5:57)
Review: A couple of years back, Running Back boss Gerd Janson wrote an in-depth article for Red Bull Music Academy about Tony Humphries' legendary "Mastermixes" - all-action mixes originally created for NYC radio stations in the '80s and '90s. With this in mind, it's perhaps unsurprising that he commissioned the legendary DJ to give the Running Back catalogue the same treatment. Predictably, Humphries has come up with the goods, delivering a loved-up, melodious and classic sounding trip through mostly synth-heavy, classic-sounding label highlights. That it sounds like the kind of set you'd actually hear from Humphries is testament not only to the quality of his track selection and mixing, but also the suitability of the Running Back catalogue.
…

Read more
Items 1 to 3 of 3 on page 1 of 1