Items 1 to 2 of 2 on page 1 of 1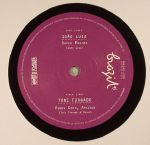 Cat: BRZ 450035. Rel: 25 Jan 16
International
Joao Luiz - "Super Mulher" (3:17)

Toni Tornado - "Podes Crer, Amizade" (2:38)
Review: Brazil45 are on what you call a 'roll' at the minute, and they've started dropping the bombs nice and early into the New Year. This latest double-header features the talents of the obscure Brazilian singer Joao Luiz - out on independent presses back in the early '70s, and impossible to grip in original formats - and his ultra-funky and hazy "Super Muhler", followed by the one and only Toni Tornado, who features here with the excellent, laid-back, and sexy jam that is "Podes Crer, Amizade". A pair of gems, served on a 7" platter, just how we like them.
…

Read more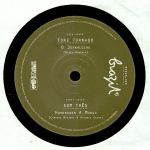 Cat: BRZ45 016. Rel: 15 Dec 14
International
Toni Tornado - "O Jornaleiro"

Som Tres - "Homenagem A Mongo"
Review: Rich gutsy soul from a man who's regularly described as Brazil's James Brown, "O Journalerio" is a blueprint funk jam. Released in 1971 (on his hyper-rare album BR-3) it's all about the orchestrated swing, bluesy groove and Hammond licks so lavish you need to towel on every listen. Flip for Som Tres... An off-shoot of the Sambalanco Trio, it's the sound of Cesar Camargo Mariano controlling a restrained rolling slice of filmic instrumental funk where horns, keys and drums gather momentum with big band drama. Neither have been released on 45" before, making this all the more special.
…

Read more
Items 1 to 2 of 2 on page 1 of 1