Artists
Items 1 to 3 of 3 on page 1 of 1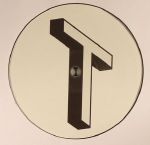 Cat: TFR 002. Rel: 20 Feb 17
Electro
Gertu (7:13)

ZUNBS346 (7:28)

Hoofe (6:49)

Grand (7:10)
Review: Turkish producer Tolga Fidan is seemingly able to switch styles at will. Throughout the course of his decade-long career, the Berlin-based producer has shuffled between various forms of house, techno and experimental electronica. This second 12" on his TFR series finds him in full-on electro mode, blasting off into space via thrilling layered, Drexciya-inspired workouts such as "Gertu". As you'd probably expect, there's still plenty of subtle variety present throughout the EP. Contrast, for example, the fizzing, alien electronics, woozy bass, spacey chords and metallic percussion of "ZUNBS346", the acid-driven melancholy of closer "Grand", and the 4/4 electro stomp of "Hoofe".
…

Read more
Cat: FSL 005. Rel: 05 Feb 18
Deep House
CVO

SJ SX - Tape 01

Wregt Tape 01

Grop Tape 2
Review: Finale Sessions is proud to annouce a new member to the record label Tolga Fidan. He is really big with the Romanians right now and we at Finale Sessions are big on his production and we bring this 4 track heater to let you know he does not fool around





…

Read more
FH08 EP
(12" in hand-stamped sleeve)
Cat: FH 08. Rel: 01 May 17
Deep House
Onirik - "Third Landing" (7:51)

Voigtmann - "Side Boob Cooler" (6:48)

Tolga Fidan - "TER345" (7:50)

Pablo Tarno - "Elle Tea Jay" (6:32)
Review: For the eighth audio missive on their quietly impressive Finest Hour imprint, Onirik and Pablo Tarno have invited Voigtmann and Tolga Fidan along for the ride. The result is a multi-artist EP that boasts a wealth of quality material. Onirik steps up first, adding jazzy keys and spacey electronics to a cut that sits somewhere between vintage Detroit techno and bustling Chicago deep house. Voigtmann's amusingly titled "Side Boob Cooler" is a lo-fi, analogue-rich bubbler, while Tolga Fidan's "TER345" is a near perfect fusion of Detroit techno sonics and analogue deep house dynamics. Before the EP draws to a close, Pablo Tarno steals the show with the hazy warmth, dubby electronics and sweeping melodies of "Elle Tea Jay", a fine chunk of analogue deep house/electro fusion.
…

Read more
Items 1 to 3 of 3 on page 1 of 1