Items 1 to 3 of 3 on page 1 of 1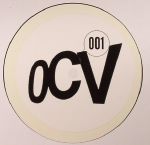 Cat: OCV 001. Rel: 31 Aug 17
Deep House
SZCH - "Ana's Theme" (5:01)

D Tiffany - "Hoppin' In" (Craigs vocal mix) (6:06)

Saki - "U Make My Head Spin" (7:47)

Tlim Shug - "Dream Control" (6:51)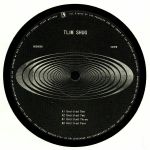 Cat: BODO 008. Rel: 07 Mar 18
Deep House
Untitled One (5:53)

Untitled Two (5:50)

Untitled Three (5:06)

Untitled Four (3:17)
Review: Amsterdam's Bobby Donny is a label by Steve Mensink and home to local wunderkind Frits Wentink amongst others. They now present Californian producer Tlim Shug (E-Beamz/Echovolt) with some lush, lo-fi house shenanigans. From the emotive, slo-mo deepness of "Untitled One" with its Terekke influence and VHS aesthetic throughout, the A side also features the second untitled cut - a dusty, MPC style jam reminiscent of that Berlin sound popularised by Max Graef or Glenn Astro. On the flip, feel the vibe of "Untitled Three" with its hypnotic polyrhythms that will put you in a trance.
…

Read more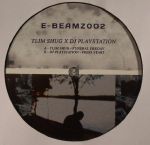 Cat: EBEAMZ 002. Rel: 29 Nov 16
Deep House
Tlim Shug - "Funeral Errday" (5:19)

DJ Playstation - "Press Start" (5:48)
Review: Launching with both serious and strange statements of intent: the location-unknown vinyl only E-Beamz imprint continues its wide-armed embrace of the deep with another boundary-smashing 12". US mystery man Tlim Shug paves the path with chugging Chi-town jack that wouldn't go amiss in a Farina set while Playstation (a Frenchman you may know as Maukook) lays down an Omni Trio flavoured jungle joint that's coated in pads so thick and breezy you can taste them. Delicious.
…

Read more
Items 1 to 3 of 3 on page 1 of 1