Artists
Items 1 to 2 of 2 on page 1 of 1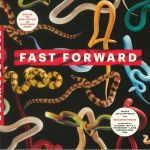 Cat: VF 254. Rel: 29 Jan 18
Disco/Nu-Disco
DJ Tennis - "Truth Or Consequences" (feat Sebra Cruz) (6:22)

Kiwi - "Avocet" (7:38)

T&P Aka Tim Sweeney & Lauer - "Dance To T&P" (5:04)

Fantastic Man - "The Times We Loved & Miss" (6:23)
Review: This tasty double-pack is the result of a collaboration between self-styled "renegade art publication" Toilet Paper, Nike Lab, nomadic Internet broadcaster Automat Radio and Vinyl Factory. The basic idea was to gather together previously unheard tracks from artists based in four different countries. Italy's DJ Tennis teams up with Sebra Cruz on opener "Truth Or Consequences", layering bubbly and attractive nu-disco synths over a rubbery house rhythm. London-based rising star Kiwi explores the worlds of breezy new wave and bubbly Italo-disco on the picturesque "Avocet", while Tim Sweeney and Phillip Lauer (as T&P) channel the spirit of Metro Area and Gina X on EP standout "Dance To T&P". To round things off, Aussie Fantastic Man serves up a fiendishly fuzzy chunk of chiming synth-pop/deep house fusion.
…

Read more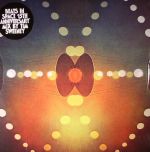 Cat: BIS 021LP. Rel: 10 Nov 14
Disco/Nu-Disco
Edwin Starr - "Get Up Whirlpool" (Eric Duncan edit)

Reuma Abas - "Wa'ana Fda Leumi" (Apfelberg Et Matushka edit)

Azari & III - "Party Night"

Dukes Of Chutney - "Jan's Bellski" (Pedrodollar remix)

Secret Circuit - "Higher Heights" (Hidden Fees remix:Tim Sweeney edit)

Gino Bomino - "Save The World Now"

David Hasert - "Deep Horst"

Samuel - "A Million Things"

Rocha - "Feel The Love" (Welcome Stranger Creation dub)

Masks - "Folds I"

Andy Butler & Jason Kendig - "Give It To Me" (Snuff Crew remix)
Review: The 15th Anniversary celebrations from Beats In Space have been nothing less than an all out format assault with this triple vinyl edition arriving after a double pack sampler and the full 2 CD mix (surprised Sweeney didn't sneak out a tape version). In truth all versions are pretty damn essential, but the selectors out there will love this edition in particular with many of the highlights from the CD edition present and correct for beating down the discotheque. From the moment Eric Duncan's retouch of Edwin Starr classic "Get Up" buzzes into action, the quality doesn't drop with Azari & III revisiting their "Reckless" era standards on "Party Night" and further highlights offered by BIS Records signees Dukes of Chutney and Sweeney himself on a killer edit of Secret Circuit.
…

Read more
Items 1 to 2 of 2 on page 1 of 1