Items 1 to 3 of 3 on page 1 of 1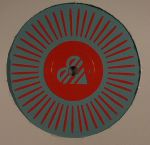 Cat: BH 00312. Rel: 06 Jul 16
International
Ibibio Sound Machine - "Amai Ndiwulule" (5:08)

Machinedrum - "Lewasi" (3:50)

Throwing Shade - "Dream Scene" (3:27)
Review: According to Beating Heart, Hugh Tracey made several thousand field recordings across Sub-Saharan Africa between the 1920s and 1970s. His intention was to 'reveal the beauty and complexity of the music to a world that saw little value in it.' Fast forward to the present day, Tracey's bid to preserve the music of Africa for future generations lives on. Beating Heart has shared the late Tracey's archive at the International Library of African Music (ILAM) with contemporary producers and keeping in line with Tracey's vision, all proceeds will be used to assist people in the areas where the music was originally recorded. London's Throwing Shade, fresh of a great release for Ninja Tune turns in the vivid and polyrhythmic 'Dream Scene", Hotflush's Machinedrum gives us the intense polyrhythmic Sub Saharan trance induction of "Lewasi" while Ibibio Sound Machine gives us the soul-funk boogie of "Amai Ndiwulule".
…

Read more
Cat: HAPSKL 005. Rel: 28 Jul 14
Techno
Chancer

Blanx

Chancer (Kowton remix)
Review: Having previously impressed with vivid blends of cosmic R&B, skewed space-pop, glistening post-ambient soundscapes and mangled, synth-laden grime, rising star Throwing Shade (AKA producer Nabihan Iqbal) demonstrates her dancefloor side with a killer 12" on Happy Skull. "Chancer" and "Blanx" both retain Iqbal's uniquely intergalactic aesthetic,whilst flitting between jacking, Chicago-influenced house rhythms and jazzy, off-kilter dancefloor grooves. Synths sparkle, while vocal snippets drift in and out of the mix. The 12" is completed by a riotous, predictably heavyweight remix from Kowton, whose guttural techno grooves are peppered with cut-up samples of Iqbal's distinctive, dreamy vocals.

…

Read more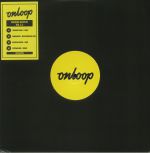 Cat: ONLOOP 004. Rel: 03 Nov 17
Deep House
Throwing Shade - "Floors" (5:45)

Sandboards - "Miss Brimstone Dub" (7:08)

Addison Groove - "Soma" (5:29)

Fotomachine - "Ibidun" (5:30)
Items 1 to 3 of 3 on page 1 of 1