Items 1 to 3 of 3 on page 1 of 1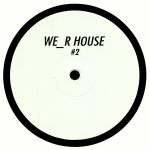 Cat: WRH 02. Rel: 14 Mar 18
Minimal/Tech House
Cinthie - "Control" (5:59)

Cinthie - "Palm Trees In Wedding" (6:31)

The Willers Brothers - "Goes On & On" (7:11)

The Willers Brothers - "Don't Slip" (7:01)
Review: Since the We_r House label appears to be jointly run by Berliners the Willers Brothers and Cinthie, it seems fitting that both artists make telling contributions to the imrpint's second 12". Cinthie handles side A, serving up both the early Morning Detroit techno hypnotism of "Control" and the chunky and tactile, U.S style deep house bump of "Palm Trees in Wedding". The Willers Brothers' "Goes On and On" offers a return to the locked-in dancefloor hypnotism that marks out Cinthie's EP opener, albeit with a few more dreamy melodic elements to entice the deep house heads, before those tuneful, warm and atmospheric vibes are further explored on the skipping New Jersey vibes of closer "Don't Slip".
…

Read more
Cat: PIVLIM 001.
Deep House
The High Seed

Tuesday

Tuesday (Nick Beringer dub)

The High Seed (Mike Sharon remix)
Review: The first missive on the freshly minded PIV Limited imprint comes from Sean and Liam Willers, a pair of deep house loving brothers probably best known for their releases on We_R House. Here, they serve up two strong original productions on the A-side: the chunky, dub bass-propelled after-hours goodness of "The High Seed", where fluttering vocal samples and (synthesized) violins slowly rise above a weighty groove, and the spacey, tech-tinged early morning hypnotism of "Tuesday". On the flipside, Berlin pal Nick Beringer takes that track deeper still whilst adding a touch more Motor City flavour, before Mike Sharon serves up a gently trippy, extra-warm deep house revision of "The High Seed" to round off an impeccable EP.
…

Read more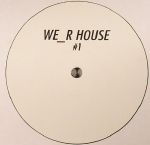 Cat: WRH 01. Rel: 14 Sep 17
Minimal/Tech House
Latest Record (6:26)

Give Me A Minute (6:12)

Space Age (6:30)

Listen (7:13)
Items 1 to 3 of 3 on page 1 of 1