Items 1 to 3 of 3 on page 1 of 1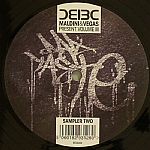 Cat: BT 004S2. Rel: 22 Jan 10
Drum And Bass
The Upbeats - "Tor"

Uman & No Money - "Requiem"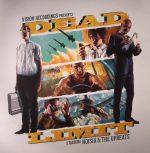 Cat: VSN 021. Rel: 15 Sep 15
Drum And Bass
Dead Limit (6:01)

Inverse (4:16)

Omnivore (4:52)

Mouthbreather (4:39)
Review: They hit the limit... The limit hit back! Everything about this EP is awesome: firstly, the partnership of two of drum & bass's most on-point production teams. Secondly, "Mouthbreather" has been on all god-fearing neurofunkologist's wishlist for several years and it doesn't disappoint. Thirdly, "Dead Limit" one of the grizzliest, unruly tunes you'll hear all year. Fourthly, "Inverse" is the ultimate definition of elastic D&B funk. Fifthly, "Omnivore" contains some of the strangest, captivating sound design ever processed for the dance. Sixthly, the artwork is bang on point too. Trust us; this hits hard!
…

Read more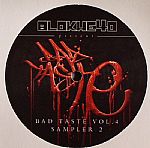 Cat: BT 012S2. Rel: 25 Mar 11
Drum And Bass
The Upbeats - "Tor" (Audio remix)

Aeph - "Holy Call"
Items 1 to 3 of 3 on page 1 of 1