Items 1 to 3 of 3 on page 1 of 1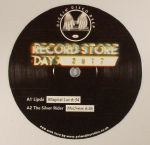 Cat: DDD 005RSD. Rel: 03 May 17
Disco/Nu-Disco
Lipski - "Magical Luv" (6:36)

The Silver Rider - "Madness" (6:39)

Folamour - "When She Moves, I'm Moved" (7:41)

Gari Romalis & Lello Di Franco - "Luv Game" (6:53)
Review: In tribute to Record Store Day, the Diggin Disco Deep crew has put together what could be its tastiest 12" yet. Pressed on squeaky clean white vinyl, volume five in the series boasts cuts from some of the edit scene's best-loved talents. Lipski kicks things off with the blissfully wavy loops and languid Balearic house grooves of "Magical Luv", before the Silver Rider hits the mark via the softly spun nu-disco goodness of "Madness". On the flip you'll find EP highlight "When She Moves, I'm Moved" by Folamour, a sax-laden shuffle through deep house/disco fusion that sneakily pays tribute to a wedding party favourite, and the head-in-the-clouds deep house bump of Gari Romalis and Lello di Franco's "Luv Game".
…

Read more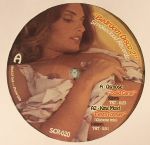 Cat: SCR 020. Rel: 20 Feb 17
Disco/Nu-Disco
Osmose - "Solid Game" (6:20)

King Most - "Fiesta Forever" (Osmose mix) (5:51)

The Silver Rider - "Luv Ur Lyfe" (6:01)

Osmose - "Stone Dance" (6:05)
Review: Since first appearing back in 2011, DJ Osmose's Smokecloud Records has developed into one of the more reliable sources of pitched down, dubbed-out disco reworks. The label's Bedroom Disco series - so called, we suspect, because the edits tend towards the seductive and sensual - launched in 2014, and here returns for the first time since. There's much to admire, from the beatdown disco shuffle of Osmose's "Solid Game" and the rubbery, slo-mo disco-funk shuffle of The Silver Rider's hypnotic "Luv Ur Lyfe", and Osmose's delay and filter heavy AOR disco re-shape, "Stone Dance". Best of all, though, is Osmose's remix of King Most's "Fiesta Forever", a deliciously Balearic, glassy-eyed re-imagining of Lionel Richie's "All Night Long".
…

Read more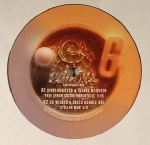 Cat: EDITORSKUTZ 006. Rel: 12 Aug 15
Disco/Nu-Disco
Vinyladdicted & Sleazy McQueen - "Free (From Social Narcotics)" (5:49)

Ed Wizard & Disco Double Dee - "Stellar Dub" (5:11)

The Silver Rider - "Good Luvin' Baby" (7:19)

Doc Jam - "In Your Eyes" (5:28)
Review: There's usually plenty of A-grade material to be found in the Editor's Kutz EPs, and this sixth volume in the popular re-edit series is no different. Chief amongst these is The Silver Rider's "Good Lovin' Baby", a chunky disco-funk roller - slightly straightened out for contemporary dancefloors - that boasts a terrific, string-drenched breakdown. There's also something deliciously glassy-eyed about Doc Jam's "In Your Eyes", a tasty, house style loop-jam that expertly cuts up a familiar disco classic. Elsewhere, Ed Wizard & Disco Double Dee provide a dubby take on Marcos Valle's Brazilian boogie classic "Estrelar" ("Stellar Dub"), and Vinyladdicted joins forces with Sleazy McQueen for a trip into groovy, AOR disco territory.
…

Read more
Played by:
Buzz Compass
,
Sleazy McQueen
,
FINGERMAN
,
Dave Allison (Editorial)
,
Paul Thornton (Dig Deep / Reboot)
,
Djchrisrhythm / SUPER MOTION
,
Juno Recommends Disco
,
Giant Cuts
,
Osmose
,
DISCO B (LATE NIGHT SESSIONS)
,
Jean Claude Gavri
,
Martin Hayes (Mating Rituals Rec.)
,
DJ P-SOL
,
VinylAddicted
,
80's Child
,
FUNKYJAWS
,
Editor's Kutz
,
Alan Mooney's Edits
,
AlexUnder Base
,
The Silver Rider
,
Diggin' Disco Deep
,
SEEN ON TV
,
Astro Buhloone
…

Read more
Items 1 to 3 of 3 on page 1 of 1