Artists
Items 1 to 3 of 3 on page 1 of 1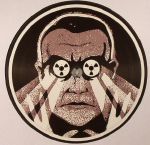 Cat: HOMETAPING 22. Rel: 25 Sep 17
Disco/Nu-Disco
Hold It (6:31)

Demon Beat (6:06)

Long Lost Love (6:58)

Stuck In Chicago (5:30)
Review: The Revenge returns to Hometaping is Killing Music after an eight-year absence. For the occasion, he's collected together a selection of "Lost Grooves", which we can only assume to mean previously unreleased gems from his no-doubt bulging vaults. All four cuts are typically on-point and explore different aspects of house music's long and storied history. So, while "Hold It" sounds like a cross between Inner City and David Morales in Red Zone mode, "Demon Beat" is the kind of sleazy, low-slung throb-job that would once have got Danny Tenaglia hot under the collar. Meanwhile "Long Lost Love" recalls Clark's finest moments on Instruments of Rapture, while "Stuck In Chicago" is a loopy acid jacker that would no doubt thrill Ron Hardy's ghost.
…

Read more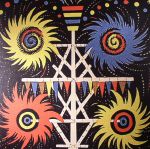 Cat: DIRT 106. Rel: 17 Jul 17
Deep House
Every Night (6:50)

Grit (6:53)

Never Learn (8:12)

Krokodille (6:55)
Review: The Revenge has been busy. His latest LP with Craig Smith as 6th Borough Project recently dropped on Roar Groove, in addition to his remix of Auntie Flo's "Waiting for a (Woman)". He also relocated from Scotland to Denmark and his collaboration with Dirt Crew featuring Nachtbraker remixes was one of the label's biggest records of 2016. Amongst the action, he's taken the time to create a more in your face approach to create his latest EP: a four-tracker of proper club tracks. Starting off with the uplifting deep house of "Every Night" with its irresistible disco tinge, he is then into the sultry late night groove of "Grit". On the flip, things take a trippier and slightly darker turn on the sleek tech house of "Krokodile" with its killer bassline that has just got to be heard.
…

Read more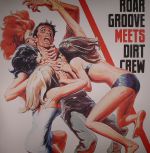 Cat: DIRT 096. Rel: 18 Apr 16
Disco/Nu-Disco
Conkers (6:42)

Do The Right Thing (6:40)

Do The Right Thing (Nachtbraker remix) (7:23)

New Attitude (6:34)
Review: Two spotlessly reputable imprints collide for some barbed disco fun as The Revenge provides three blistering new originals: "Conkers" rolls with an arpeggio so slippery and physical it could make Moroder blush, "Do The Right Thing" teases and tickles with a dreamy deep house feel thanks to its Julien Jabre-style keys (and its happy-slap jack-attack filtered disco remix from Nachtbraker) Finally we hit "New Attitude", a progressive cosmic chugger that sits somewhere between Faze Action and Guy J. Three very different and far-ranging cuts from The Revenge on this one. Hear him Roar...
…

Read more
Items 1 to 3 of 3 on page 1 of 1