Items 1 to 2 of 2 on page 1 of 1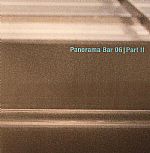 Cat: OTON 82. Rel: 11 Aug 14
Techno
The Oliverwho Factory - "Take It Slow"

Deadbeat - "Woah!"

Nick Hoppner - "Track For Eb"

Makam - "Girls Night"

Marcel Dettmann - "Light"
Review: A second 12" sampler for Ryan Elliott's soon to drop Panorama Bar 06 mix opens with "Take It Slow", a rugged house jam of the finest order from The Oliverwho Factory and proceeds to take in cuts from former label manager Nick Hoppner, Deadbeat, Dettmann and Sushitech mainstay Makam. Individually the standard of these exclusives is remarkably high and it will be interesting to see how Elliott has slotted them all together for the free to download mix. If we had to guess, Deadbeat's superb glistening house burner "Woah" would make an appearance towards the end thanks to his high tempo, whilst Dettmann's swirling layers of ambience on "Light" feel very much like a set opener.
…

Read more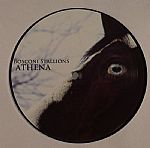 Cat: BOSCONI 025. Rel: 24 Jun 13
Deep House
The Oliverwho Factory - "Mind Free"

Nick Anthony Simoncino - "Tramonto Techno"

Nicholas - "From Somewhere Else"

Ennio Colaci - "Hinterland"
Review: The latest offering from the Bosconi camp as part of their Stallions series sees a solid record featuring The Oliverwho Factory, Nick Anthony Simoncino, Nicholas and label regular Ennio Colaci. First up The Oliverwho crew, who keep up their keenly paced tempos and driving beats and work a delicious amount of 303 in their "Mind Free" jam. Simoncino heads into softer climes, following Larry Heard's lead towards cascading melodies and harmonizing arpeggios except with a cheeky Italian force of will underneath it all. Nicholas is in a more restrained and grooving deep house mood with plenty of reverb and delay in the offing for a quintessential dub techno chord, and Ennio Colaci is equally strung out with the shimmering tones of his own "Hinterland".
…

Read more
Items 1 to 2 of 2 on page 1 of 1