Items 1 to 2 of 2 on page 1 of 1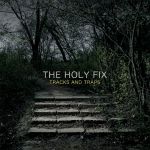 Cat: PB 002. Rel: 31 Oct 16
Techno
The Void (3:27)

Slagwise (6:14)

Acied Bummer (5:44)

Quite Vicious (7:01)

Serenity Wars (6:38)
Review: It's not all minimal techno in Romania, as the P-Balans crew ably demonstrate on this second release from local hero The Holy Fix. The synths come down thick and gloopy on "The Void" before "Slagwise" ramps up the horror tones with a perfect distillation of what makes a soundtrack pop off. This is nightmarish disco music in the vein of Maiovvi and the like, and it's delivered impeccably. There is a greater focus on club tones amongst the atmospheric FX on Tracks & Traps though, with "Quite Vicious" in particular conjuring up a thrilling, madcap romp through buffed up disco techno.
…

Read more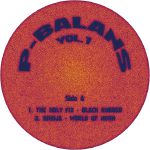 Cat: PB 001. Rel: 15 Aug 16
Techno
The Holy Fix - "Black Rubber"

Khidja - "World Of Noon"

Borusiade - "Marsch"

Utopus - "Re-Velvet"
Review: P-Balans is a new imprint in the Future Nuggets emerging constellation. A tehnodelia ramification within the Bucharest electronic scene that will host rising names like Khidja and Borusiade while introducing new characters like The Holy Fix (Camil Dumitrescu, co-member of Delusion Men) and Utopus (Ion D, producer of Steaua de Mare, Raze de Soare, Anahore?ii among others) already featured on "Sounds on the Unheard from Romania vol. 2". Keeping the same strategies of fusion and diffusion as Future Nuggets, P-Balans will explore the space traversal to techno, entering and exiting the dark halls of the club through multiple doors.
…

Read more
Items 1 to 2 of 2 on page 1 of 1