Artists
Items 1 to 2 of 2 on page 1 of 1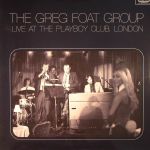 Cat: JMANLP 071. Rel: 24 Nov 14
Broken Beat/Nu Jazz
By The Grace Of God, I Am

Exodus (interlude)

Mr Minor

Blue Melody

Ingen Reklam

Madrid

Funky Fanfare
Review: The Greg Foat Group are arguably one of Britain's most potent jazz combos of recent times - a fact that no doubt helped them secure a residency at the Playboy Club in Mayfair, London. Those who've seen them live will confirm their quality; while their recorded output is very good, in pales in comparison to their performances. It's good to see, then, that they've finally got round to recording a live album. Recorded straight to tape over two nights earlier in the year, Live at The Playboy Club sees them fusing soundtrack-influenced jazz grooves with modal wig-outs in front of a rapturous audience. As live albums go, it's particularly atmospheric. More importantly, it's arguably their strongest set to date.
…

Read more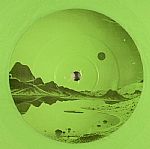 Cat: JM 12021. Rel: 10 Jun 13
Broken Beat/Nu Jazz
Girl & Robot With Flowers (feat Lumiarja - part V)

Have Spacesuit Will Travel (part II - Linkwood remix)

Clear Skies Select Stick (Vakula remix)

For A Breath I Tarry (Francis Dosoo Borrowed Breath)

Girl & Robot With Flowers (part IV - Cherrystones remix)
Review: As well as being an incredible album title, Girl & Robot With Flowers was a true delight as a stand-alone long player with reprises, narratives and twists throughout. Taking the tunes out of context for a remix EP may have proved challenging, but Jazzman have enlisted the right skills to create four enticing pieces of floor-ready burnage. We kick off with a Greg Foat original (the Latin-licked "Part V") before dropping into jazzy, echo-chamber deep house from Linkwood, breezy subaquatic lounge from Vakula, smoky trumpet croons from Francis Dosoo and sleazy, woozy space travelling big beat. An accomplished remix collection.
…

Read more
Played by:
OdDio
,
7 Samurai
,
Athens of the North (Fryer)
,
Spacewalker
,
Manu•Archeo
,
Paul Thornton (Dig Deep / Reboot)
,
Marcelo Tavares(Deep Space Podcast)
,
Juno Recommends Brokenbeat/Nu Jazz
,
Kwinzola
,
Jazzman/Juke Box Jams/Soul7
,
Martin Brew
,
INKSWEL (HOT SHOT SOUNDS / BBE)
,
Latenta Project
…

Read more
Items 1 to 2 of 2 on page 1 of 1