Items 1 to 3 of 3 on page 1 of 1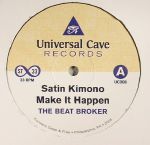 Cat: UC 008. Rel: 22 Jun 16
Disco/Nu-Disco
Satin Kimono (6:45)

Make It Happen (5:31)

Honey It's You (4:50)

Larceny Dub (7:18)
Played by:
Ursula 1000
,
Mike Misiu
,
Charles Maurice
,
The Beat Broker
,
Aaron Dae (Razor-N-Tape)
,
Manu•Archeo
,
Shawn Ryan (Universal Cave)
,
Jacques Renault
,
Juno Recommends Disco
,
Nick The Record
,
Neil Diablo
,
Martin Brew
,
JKriv (Razor-N-Tape)
,
Osmose
,
Martin Hayes (Mating Rituals Rec.)
,
Rikki Humphrey
,
KS French
…

Read more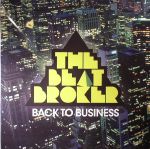 Cat: BFKLP 033. Rel: 29 Jun 17
Disco/Nu-Disco
Night Drive (4:59)

Groove Glide (5:02)

Living On The Edge (feat Sorcerer) (5:06)

Flexxibility (4:54)

New Business (4:45)

After Touch (4:56)

Mystic Moods (4:56)

Infinite Wave (5:18)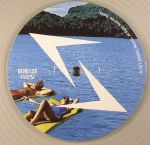 Cat: SEN 012. Rel: 11 Sep 17
Balearic/Downtempo
Extended Away (6:55)

New Aged (7:29)
Review: As if his Bear Funk album Back To Business wasn't quite enough sonic silver for the summer, Cali conjurer returns with this sublime 12" on Rollmottle's Sentrall. Presented on clear vinyl, both cuts tickle and tease with BB's signature ebb and flow synth aesthetic. "Extended Away" is a maze of loops that canon with a sweet washing affect without losing the focus of the groove while "New Aged" hits with more of a springy hook, vibrant synths and strong sense of uplift throughout. Both heavily textured yet spacious and unhurried, once again it's business as usual for everyone's favourite broker.
…

Read more
Items 1 to 3 of 3 on page 1 of 1