Artists
Items 1 to 2 of 2 on page 1 of 1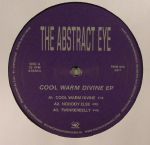 Cat: RHM 023. Rel: 05 Jun 17
Techno
Cool Warm Divine (5:21)

Nobody Else (4:06)

Twinkerbelly (4:51)

The Unseen (7:19)

Nobody Else (part 2) (5:32)
Review: The Abstract Eye is Gabriel Reyes-Whittaker, a producer who releases music most using the monikers GB, The Reflektor, Frankie Reyes and Julian Abelar. Five prolific, soulful/melodic tracks originally released in 2011 on Valentine Connexion, now available again courtesy of Amsterdam's always reliable Rush Hour. The extraordinarily gifted Los Angeleno creates striking electronic songs here which integrate the technological with the spiritual and ancestral. There's respectful nods to Motor City greats like Japanese Telecom ("Cool Warm Divine") and John Beltran ("Nobody Else") on here. "Nobody Else Pt. 2" channels the cyclical/minimal soul of Internal Empire era Robert Hood: absolutely sublime!
…

Read more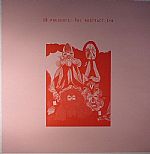 Cat: EGLO 023. Rel: 23 Apr 12
Broken Beat/Nu Jazz
Analogous

Grandfather Fire

I Feel It In My Forehead
Review: Living up to his most recognised name with every release, LA producer Gifted & Blessed joins the Eglo family with a quite excellent EP under the lesser spotted Abstract Eye moniker. This name was last used by Reyes-Whittaker on the Cool Warm Divine EP for the Valentine Connexion imprint, a release that impressed the Juno review crew despite the fact the Abstract Eye identity was under wraps at the time. The rich analogue techno explorations dipped in glowering warmth and soul that ran through that release are present and correct on Whittaker's Eglo debut, especially the opening track "Analogous". Commencing with a neck snapping percussive flex, it doesn't take long for the track to get consumed by flourishes of rich analogue texture and undercurrents of fuzzed out bass. Alongside this "Grandfather Fire" floats in more pensive strains of machine made funk, gradually unfurling into intricately layered bursts of kaleidoscopic colour that retain a certain restraint throughout. Whittaker reserves the best till last however, with "I Feel It In My Forehead" making full space of the B Side expanse for a gloriously paced sojourn through sumptuous electronic soul.
…

Read more
Items 1 to 2 of 2 on page 1 of 1