Items 1 to 3 of 3 on page 1 of 1
Cat: MFFV 15021.
Deep House
They Sleep We Love

They Sleep We Dub

They Sleep We Love (Sev Bay Area remix)

They Sleep We Love (Foxxapella)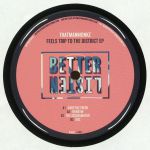 Cat: BLR 007. Rel: 11 Oct 17
Deep House
Sweetiez Fresh (5:28)

Thirstin' (5:50)

The Assassinator (5:18)

XDC (5:51)
Review: Sheffield's Thatmanmonkz returns with the Feels Trip To The District EP, where he teams up with his good pal Martin Miguel. The record is inspired by several trips to dope parties in the District of Columbia, home of the quickly rising label Better Listen Records. Starting off with the the lo-slung disco deepness of "Sweetiez Fresh", it's a dusty and looped up jam that will appeal to fans of the Robsoul sound. On the flip, things take a well funkier and more soulful turn with that familiar vocal on "The Assassinator" and finally things end on a groovy and sun kissed note with the slo-mo/hip-hop inspired boogie of "XDC". Real name Scott Moncrieff, he's appeared previously on a who's who of labels such as Delusions Of Grandeur, Kolour LTD and Classic in recent times.
…

Read more
Played by:
Simba (Shadeleaf Music)
,
Secret Reels
,
TiTo (Troubled Kids Records)
,
Replika (Quintessentials)
,
Fabietto Delgado (Melgado)
,
Phatpat
,
Jacques Renault
,
Thatmanmonkz (Shadeleaf Music)
,
Superbreak
,
Mike W - Kolour LTD
,
Sol Power Sound
,
Juno Recommends Deep House
,
Tonbe
,
Osmose
,
Jemaho
,
Tim Zawada
,
Better Listen Records
,
KS French
,
Admin
,
FUNKYJAWS
,
Pontchartrain
,
The Silver Rider
,
SEEN ON TV
,
Ari Bald
,
Tilman
,
Masterworks Music
…

Read more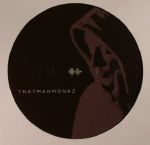 Cat: DIRT 104. Rel: 22 Mar 17
Deep House
Manna For Poppa (7:30)

Intrinsic Divine (6:15)

Thatmanmonkz & Clyde Phalanx - "Space Jam 2017" (6:44)

Evolver (5:19)
Items 1 to 3 of 3 on page 1 of 1