Artists
Items 1 to 3 of 3 on page 1 of 1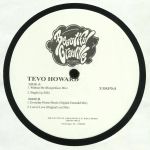 Cat: BGR 003. Rel: 12 Feb 18
Deep House
Without Me (Under License From Rebirth Music) (Boogiedisco mix) (8:07)

Single (LP edit) (4:51)

Everyday House Music (extended original mix) (9:09)

Lost In Love (7:03)
Review: Tevo Howard was a new name when he originally dropped Without Me on his own label Beautiful Granville back in 2008. Since then the US house music hero has graced labels as respected as Rush Hour, Permanent Vacation and Buzzin Fly with his warm, charming and deceptively simple confections, but in the swirl of the considerable catalogue Howard bas built up in the past eight years it's a welcome treat to wind things right back to the beginning. This reissue of Without Me serves as a potent reminder of the gift the man has for heartfelt melodies and unfussy compositions that speak a pure and instinctive message from beginning to end.
…

Read more
Cat: TTHR 017. Rel: 14 May 18
Deep House
Right Where You Want It (House Jam)

For All Occasions (Anytime)
Review: RIGHT WHERE YOU WANT IT (House Jam) is a track about putting the things that you want in your life where you want them to be, and taking the time to enjoy getting things right in the pocket.
…

Read more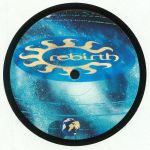 Cat: REB 110PT1. Rel: 25 Dec 17
Deep House
Tevo Howard - "Without Me" (feat Tracey Thorn - Ron Trent music & Power reprise) (7:06)

Chromatic Filters - "Slow Emotions" (Fouk remix) (5:16)

Bocca Grande - "Below My Hands" (Roy Davis Jr remix) (6:34)

Taras Van De Voorde - "1998" (Ewan Jansen remix) (6:49)
Items 1 to 3 of 3 on page 1 of 1