Items 1 to 3 of 3 on page 1 of 1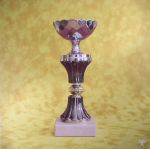 Cat: QST 01. Rel: 24 May 17
Deep House
Faster Than Light (6:05)

Ya'll Feel That Honey (Paradise mix) (6:44)

What Can U Do For Me (6:01)

Vamos A La Playa (6:33)
Review: Having established the label via a string of well-regarded, multi-artist EPs, Quartet Series has now decided to offer regular contributors showcase 12" singles of their own. The first comes from Parisian producer Tell, who begins with the driving grooves, booming bass and undulating synth loops of "Faster Than Light". Next, he tips a wink to Behaviour-era Pet Shop Boys and vintage Italian house on the wonderful "Y'all Feel That Honey (Paradise Mix)", before going all jazzy on the U.S garage-influenced deep house warmth of boogie-sampling killer "What Can You Do For Me". Closer "Vamos a la Playa", meanwhile, is a fluid dancefloor treat smothered in jazzy guitars, rich chords and soft focus saxophone.
…

Read more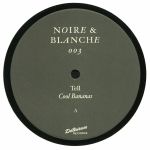 Cat: N&B 003. Rel: 10 Apr 18
Deep House
I Lost 200E In A Club (4:19)

Cool Bananas (Stringmix) (4:49)

Starry Night (5:57)

Camel Ride (7:23)
Review: Following up great releases by Folamour and Loure, Paris label Noire & Blanche hand the reins over to local producer Milan Tell - who follows up some great releases on Coastal Haze and Quartet Series. The Cool Bananas EP features a bunch of truly deep and sensual grooves for the late, night such as the smoky and o-slung groove "I Lost 200€ In A Club" led by some smooth Rhodes action. More uplifting and sunkissed vibes on the splendid "Cool Bananas" (just in time for the Summer season) while the mesmerising "Camel Ride" will captivate you with its ethereal pads and strong, hypnotic polyrhythms.
…

Read more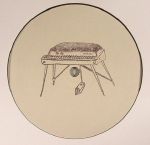 Cat: IAC 002. Rel: 20 Feb 17
Deep House
Tell - "Life Is Rhythm (Life Is Round)" (5:12)

G2S - "Amako" (5:20)

Malouane - "667746" (4:32)

Manuel Nie - "Brasilholzschlaeger" (4:18)

Ibn Sabaa - "Stupid Loop" (1:35)
Review: Following last year's launch release Lyon lotharios In Any Case deliver another easy-vibe serenade with five more deliciously deep grooves from house to hip-hop. The currently unavoidable Tell kick starts with a warm jack that conjures feels on a Parrish level while fellow Lyon artist GS2 gets grainy and choppy with his feather ruffling heads-down session and Malouane takes us deep underwater with a blurry loop mesmeriser. Elsewhere Manuel Nie really jazzes it out with a sparse, break-based intro before splashing into sedate Iz & Diz and style soft jacks and Ibn Sabaa returns to the label to close the show with a deviant wonky cosmic beat session "Stupid Loop". There's nothing stupid about any of this.
…

Read more
Items 1 to 3 of 3 on page 1 of 1