Items 1 to 2 of 2 on page 1 of 1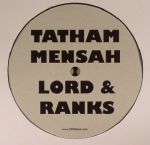 Cat: 2040 BLACK. Rel: 27 Feb 17
Broken Beat/Nu Jazz
Two Way Here One Way Go (5:09)

No Facetime (Errors) (4:39)

BBQ (5:32)
Review: The latest missive from the reliable 2000 Black camp is a collaborative affair, featuring the combined talents of Kaidi Tatham, Mr Mensah, Matt Lord and Dego (this time under the Ranks alias). With such talent on show, it's unsurprising that A-side "Two Way Here One Way Go" - a rolling, club-ready fusion of Tony Allen style drums, Afro-futurist sounds and killer musical touches - is thoroughly fantastic. It's accompanied by two tasty B-sides: a pitched down, synth-heavy shuffler entitled "No Facetime (Errors)" and the starry, up-tempo, Herbie Hancock style jazz-funk-meets-Restless Soul grooves of "BBQ".
…

Read more
Played by:
Mukatsuku Records Chart
,
OdDio
,
Secret Reels
,
Alex Attias
,
KAT Djs
,
RUSTAM OSPANOFF
,
STEREO 12"
,
Mr Webster
,
Record Breakin' Music
,
Nick Carling (Fruitful/beetroot)
,
Petko / Soul Print Recordings
,
Skyline Recordings Chart
,
Son Of Sound
,
Ear Trumpet (The Weekend Soul)
,
Rikki Humphrey
,
Live Ones
,
Dave Aju
,
Titonton Duvante (Residual)
,
Jad & The
…

Read more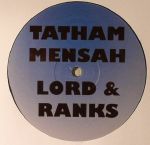 Cat: 2041 BLACK. Rel: 17 Jul 17
Broken Beat/Nu Jazz
Simmering (4:59)

Private Life (3:31)

Long Climb In The Sun (4:15)
Review: It would seem we're back on the Christmas card list... 2000 Black supergroup comprising the likes of Dego, Mensah and original Bugz members Lord and Tatham have been slowly ramping up their releases again and this year has seen their largest output yet. Following "Two Way Here One Way Go", "Simmering" proffers three more sublime and silky instrumentals from deeply decorated foursome. "Simmering" is a tight jazz funk jam with a sprung guitar groove spine and a blissful switch into soothing flutes midway, "Private Life" flips for a sunnyside digidub, all spacious and rippling with its breezy keys while "Climb The Sun" brings us back to the funk root note but with rising synth insistency that's bruk to the bone. Simmering now, boiling tomorrow...
…

Read more
Items 1 to 2 of 2 on page 1 of 1