Items 1 to 2 of 2 on page 1 of 1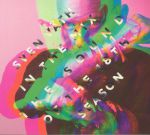 Cat: CORMIX 057. Rel: 08 Dec 17
Minimal/Tech House
Willow - "Workshop 23 (A1)"

Eduardo De La Calle - "The Horus Eye"

Basti Grub - "False"

Eddie Fowlkes - "Twisted Boy" (feat Na Dee)

Fort Romeau - "Reasons"

Villa H2H - "Conspiracy Two"

John Tejada - "Blitzar"

DJ Slyngshot - "Hygh-Tech"

Paul - "Reflektion"

Isolee - "Pisco"

Kink - "Neutrino"

Adam Port & Stereo MCs - "Changes" (Adam Port remix)

&Me - "Avalon"

Patrice Baumel - "Glutes"

Fideles - "The Border"

Gaiser - "On The Way"

Aubrey - "Clock Funk"

Slam - "Clap Your Hands"

Electric Rescue - "Forwer"

Rod - "Hor"

Secret Cinema & Egbert - "Maximaal"

Peder Mannerfelt & Hodge - "All My Love"

Rico Puestel - "Caravel"

Barnt - "If She Says She Is A Healer, She Is A Healer"

Indigo Kennedy - "Voyager"

Paul Nazca - "Memory"
Review: The appearance of a fresh Sven Vath Sound of the Season mix is fast becoming as great a Christmas tradition as terrible office parties, family arguments and Morecombe and Wise repeats. As with the 17 previous editions, this 18th volume is built around tracks that did the business at Cocoon's annual Ibiza residency. While there naturally darker moments and forays into minimalist techno space, for the most part Vath has delivered a bustling, big room-friendly mix packed with bombastic techno anthems, overlooked gems and slept-on cuts. There's a great flow across the two discs and the track listing, which contains killer cuts from Eddie Fowkes, Villa H2H (an outfit that includes Ricardo Villalobos and Chez Damier), Aubrey, Inigo Kennedy and KiNK, is particularly on-point.
…

Read more
Cat: CORMIX 054. Rel: 02 Dec 16
Minimal/Tech House
Harald Bjork - "Sabor Latino" (Mix Of Life version)

Ripperton - "Ordine Gigante"

Rhauder & Paul St. Hilaire - "Molekule"

Love Over Entropy - "Sea"

Kamran Sadeghi - "Flow Me"

Alex & Digby - "Angolan"

Traumer - "Ijah"

Omar S - "Heard'Chew Single" (feat John FM)

Eddie Fowlkes - "Oriane"

C-Rau - "Sheeos Unn Note"

Off - "Electrica Salsa" (feat Sven Vath - Roman Flugel remix)

Pantha Du Prince - "Dream Yourself Awake"

Levon Vincent - "A1"

Redshape - "Tel Aviv"

Hot City Orchestra - "The Nine" (Andre Galluzzi remix)

Adam Port - "Sonnenfinsternis"

Damian Lazarus - "Trouble At The Seance" (Kolsch remix)

Margot - "Er Suonone"

Danny Daze - "Swin"

Sven Vath - "Robot" (Kolsch remix)

Slam - "Take You There" (feat Mr V)

Floorplan - "Spin"

Bart Skills - "Fifth Gear"

Johannes Heil - "By Night" (part 1)

Emmanuel - "Entrotera"

Konstantin Sibold - "Mutter"
Review: Given that the hedonistic Ibiza party season drew to a close a few months back, the release of Sven Vath's latest celebration of Cocoon's contribution to White Isle club culture seem strangely timed. What can't be argued with, though, is the quality of the German veteran's two-disc mix up. He begins the first disc wth a chunk of glistening ambient positivity by Harald Bjork, before whipping through a selection of tactile, occasionally heavily percussive, tech-house and atmospheric techno treats (check, in particular, the tracks from Alex & Digby, Omar-S, C-Rau and Pantha Du Prince). Vath heads straight for peak-time pastures on the second disc, seamlessly blending tougher, techno minded fare from the likes of Redshape, Slam, Floorplan, Bart Skills and Danny Daze.
…

Read more
Items 1 to 2 of 2 on page 1 of 1