Artists
Items 1 to 3 of 3 on page 1 of 1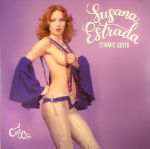 Cat: COSR 001. Rel: 12 Jun 17
Disco/Nu-Disco
Quitate El Sosten (4:19)

Gozame Ya (2:50)

Quitate El Sosten (Javi Frias extended disco edit) (6:56)

Quitate El Sosten (James Rod rework) (5:50)

Gozame Ya (Mr Absolutt feat Beauty Spot Excited version) (6:25)
Review: Cosmic Records Store is a brand new label with just a touch of mystery around the team behind them. If this launch release is anything to go by, there's a touch of class, knowledge and connections too. Celebrating the phenomenon that is the Muse Of Transition, Susana's allure is compounded by her political sexuality in the wake of Franco's demise. Sultry, silky and playful throughout, CRS have enlisted three key Spanish editors to join the party as Mr Absolutt, James Rod and Javi Frias all add groove extending, dubbed out magic to the originals. We can't wait to hear what Cosmic Record Store have up their sleeves next...
…

Read more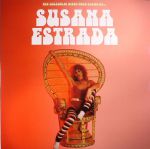 Cat: ESP 001. Rel: 12 Jun 17
Disco/Nu-Disco
Hagamoslo Juntos (3:00)

Voy Desnuda (2:25)

Machos (3:33)

Logramemos Volar (2:51)

Acariciame (3:10)

Gozame Ya! (2:49)

Quitate El Sosten! (4:20)

Espacial (7:40)

Hagamos El Amor (3:43)

Que Color (2:46)

Mi Chico Favorito (3:44)

Un Sito Bajo El Sol (2:22)

Tocame (4:06)
Review: If any artist can back up the ridiculous term 'Sexadelic', it's Susana Estrada. An iconic force of nature during Spain's transition to democracy in 1975, Susana brought liberal freedom to screens, magazines and record collections across the nation. Here we're treated to highlights from her 1980-81 albums Amor y Libertad and Machos such as the swooning jazz cosmic ballad "Gozame Ya!", the Chic-style bass slaps and struts of "Hagamos El Amor", the bluesy sway of "Que Color" and the Moroder-esque pumps of "Machos". Complete with an unreleased, uptempo high energy cut "Tocame", this is a truly comprehensive rainbow of disco funk hits from a cultural icon.
…

Read more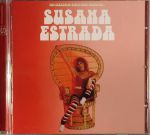 Cat: ESPCD 001. Rel: 12 Jun 17
Disco/Nu-Disco
Hagamoslo Juntos

Voy Desnuda

Machos

Lograremos Volar

Acariciame

Gozame Ya!

Quitate El Sosten!

Espacial

Hagamos El Amor

Que Calor!

Mi Chico Favorito

Un Sitio Bajo El Sol

Tocame
Items 1 to 3 of 3 on page 1 of 1