Items 1 to 3 of 3 on page 1 of 1
Cat: KYOKU 005.
Deep House
Dorsi Plantar - "Senorita Lolita"

Sune - "Californicate"

Long Island Sound - "Ease In"

Ethyene - "Good" (feat Folamour & Marc Bianco)
Review: To kick-start its 2018 release programme, Kyoku Records has decided to offer up its first multi-artist EP. Fittingly, the producers featured have all previously released solo singles on the Melbourne-based imprint. Dorsi Plantar steps up first with "Senorita Lolita", a bumping chunk of starry-eyed peak-time warmth marked out by jaunty jazz-funk bass, spacey chords and lilting melody lines, before Sune doffs a cap to disco and jazz-funk-loving Detroit house superstar Andres on the superb "Californication". Turn to the flipside for Long Island Sound's sinewy, string-drenched loop jam "Ease In" (think Pepe Bradock's "Deep Burnt" after a fistful of anti-depressants) and the bumpin', jazzy disco-house brilliance of Ethyene's "Good", which features contributions from Folamour and Marc Bianco.
…

Read more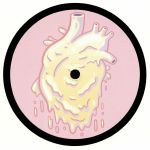 Cat: BLR 010. Rel: 04 Jun 18
Disco/Nu-Disco
Do You Even? (5:30)

Butter Love (5:45)

If Not Now, When? (6:14)

That One Day While Couch Surfin' (6:01)
Review: Emil Sunesson is a producer from Malmoe, Sweden that presents his second release after an impressive debut on Australian label Kyoku last year. His latest for Washington D.C. based Better Listen features the sun-kissed and dusty deep house joint "Do You Even?" which kicks things off in an emotive style - reminiscent of homeboys Genius Of Time or Berlin's Money $ex crew. For the most part, the tracks featured on the Butter Love EP are glorious moments of disco edit action - the title track's classic lo-slung groove is a respectful edit of a certain underground goodie - that those in the know will appreciate. On the flip is a thumping disco house stormer that will appeal to fans of Art Alfie or the Robsoul sound on the uplifting "If Not Now, When?"
…

Read more
Cat: SLR 001. Rel: 28 Sep 17
Deep House
Harry Wolfman - "Floozy" (7:17)

Chocky - "Inner Disco" (6:55)

Sune - "Glidin'" (5:37)

Vitamin D - "Lately" (6:05)
Items 1 to 3 of 3 on page 1 of 1