Artists
Items 1 to 3 of 3 on page 1 of 1
Cat: ANM 004. Rel: 12 Mar 18
Minimal/Tech House
Adastra (11:20)

Spring Scout (11:59)
Review: Having recently impressed with an album-length collection of lengthy workouts on BaumBaum, Stefan "Sublee" Nicu returns to action in double-quick time. This two-tracker marks his first appearance on Analoq Music, a label that has been reborn following a near two-year hiatus. A-side "Adastra", a hypnotic chunk of rolling, analogue-rich deep house/tech-house fusion, is particularly alluring. The track's power largely derives from Nicu's ability to wrap fluttering, spacey synth motifs and mind-altering organ riffs around a rolling, locked-in groove. Flipside "Spring Scout", meanwhile, is closer in tone to Nicu's usual skewed, effects-laden minimal house output, albeit with the addition of some surprisingly warm and dreamy chords.
…

Read more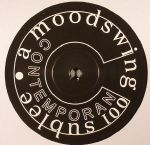 Cat: CONTEMPORAN 001. Rel: 18 Sep 17
Minimal/Tech House
Moodswing (9:27)

Distressed (6:55)
Review: Last time out, Stefan 'Sublee' Nicu was collaborating with fellow Romanian starlet Cristi Cons. This time round, he's on a solo mission, delivering two more fine chunks of late night tech-house for those who like to get lost in music. On the A-side, he doffs a cap to Thomas Melchior via the loose and funky percussion programming and deep space electronics of "Moodswing". Arguably even better is flipside "Distressed", a thrilling fusion of broken house beats, restless analogue riffs, intergalactic electronics and a foreboding hint of angular TB-303 abuse. It may well be one of his strongest tracks to date, and that's saying something.
…

Read more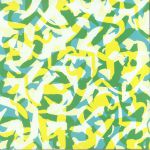 Cat: BBG 002. Rel: 18 Sep 17
Minimal/Tech House
Their Mind (11:03)

The Beauty Of Not Knowing (13:03)

Jazz Room (13:33)

Where Is Home (Question) (10:32)
Items 1 to 3 of 3 on page 1 of 1