Items 1 to 3 of 3 on page 1 of 1
Cat: BLIQ 16. Rel: 19 Jun 17
Techno
Fox Venom (7:00)

Fox Venom (Deemonlover So Solid remix) (6:24)

Teabagging Mystery (5:52)

Drillin' (4:23)
Review: Having emerged from the murky waters of the tape scene on Always Human and Summer Isle, Strahinja Arbutina follows up on a first 12" for BANK Records NYC with this sterling sure shot for the excellent Bliq label. There's a range of styles displayed across Fox Venom, but the tracks are held together by the immersive, droning atmospheres that linger in the background of the productions. "Fox Venom" lurches under a heavy cloud like the best subterranean techno should, while "Teabagging Mystery" gets locked into a deathly minimal groove. This is music for the graveyard shift, although Deemonlover's "So Solid Mix" of "Fox Venom" does inject some wild breakbeat action into the gothic surroundings.
…

Read more
FORTHCOMING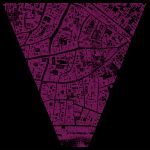 Cat: VIVOD 019. Rel: 06 Nov 17
Techno
Way Ahead

Croatian Households

Labud Loop

K Stands For..
Review: Strahinja Arbutina is fast becoming one of those artists you need to keep your eye on. With his first vinyl release on New York's industrial label Bank last year, he has no issue with making your ears bleed. Here he dons 4 tracks for Vivod and they're all brutal. First off is Way Ahead, straight up 4/4 industrial techno. A2 is the aptly named Croatian Households, more of a broken piece but still haunting in its rhythmic neg dynamics. B1 is Labud Loop, probably the most accessible track of the 4 as it's nearer to straight up techno, fans of Levon Vincent will like. Closing the ep is K stands For... with a slow burning break beat and vocals screaming incomprehensibly, awesome track, awesome ep. This is the hardest one for Vivod so far surely!





…

Read more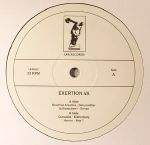 Cat: LKR 003. Rel: 26 Jun 17
Techno
Strahinja Arbutina - "Dehumidifier" (5:45)

Iazikzazubami - "Brmaa" (3:52)

Consulate - "Klattenburg" (8:04)

Hymns - "Map 7" (6:37)
Items 1 to 3 of 3 on page 1 of 1