Artists
Items 1 to 3 of 3 on page 1 of 1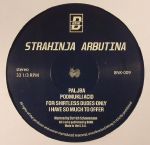 Cat: BNK 009. Rel: 27 Mar 17
Techno
Paljba (5:25)

Podmukli Acid (7:34)

For Shirtless Dudes Only (6:55)

I Have So Much To Offer (8:20)
Cat: BLIQ 16. Rel: 19 Jun 17
Techno
Fox Venom (7:00)

Fox Venom (Deemonlover So Solid remix) (6:24)

Teabagging Mystery (5:52)

Drillin' (4:23)
Review: Having emerged from the murky waters of the tape scene on Always Human and Summer Isle, Strahinja Arbutina follows up on a first 12" for BANK Records NYC with this sterling sure shot for the excellent Bliq label. There's a range of styles displayed across Fox Venom, but the tracks are held together by the immersive, droning atmospheres that linger in the background of the productions. "Fox Venom" lurches under a heavy cloud like the best subterranean techno should, while "Teabagging Mystery" gets locked into a deathly minimal groove. This is music for the graveyard shift, although Deemonlover's "So Solid Mix" of "Fox Venom" does inject some wild breakbeat action into the gothic surroundings.
…

Read more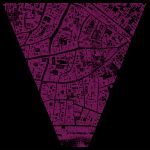 Cat: VIVOD 019. Rel: 27 Nov 17
Techno
Way Ahead

Croatian Households

Labud Loop

K Stands For..
Review: Having crept out of the tape undergrowth and respected haunts like Clan Destine and Always Human to earn more civilized recognition on BANK Records NYC and Bliq, Strahinja Arbutina makes the move to Vivod for yet more of that edgy, leftfield techno business that keeps mothers awake at night from worry. The grit, noise and distortion has been faithfully carried through from the cassette-based roots of Arbutina's sound, but these tracks are more than ready to do the damage in the dance (where you're less likely to find a tape deck). Hold on tight as the likes of "Way Ahead" give the sound engineer a fright when they think the system has overloaded.
…

Read more
Items 1 to 3 of 3 on page 1 of 1