Artists
Items 1 to 3 of 3 on page 1 of 1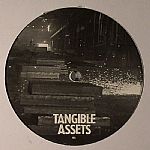 Cat: TANG 01. Rel: 28 Nov 11
Minimal/Tech House
Introvert

Decay

Traveler

Raw Method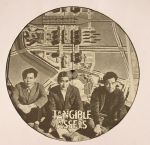 Cat: TANG 05. Rel: 24 Oct 16
Techno
Shinjuku (6:24)

Adverse (5:47)

Contrast (5:39)

Evil Funk (6:03)
Played by:
Rick Hopkins
,
Owen Jay (Batti Batti / Gauss )
,
Ben Sims
,
Stojche
,
Life Recorder
,
Tripeo
,
Derek Carr
,
Denny Trajkov
,
Natan H
,
Blackhall & Bookless
,
Andy Green [Verdant Recordings]
,
Deep'a & Biri
,
Massiande (Freerange/MOS/Phonica)
,
Titonton Duvante (Residual)
,
DJP / Soul Print Recordings
…

Read more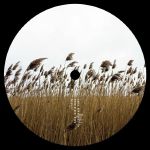 Cat: JR 007.2. Rel: 18 Dec 17
Techno
Stojche - "The Exchange"

AWOL - "54.973379, -1.614705"

Luke Hess - "TDY"

Deep'a & Biri - "Pilgrim"
Review: The Jaunt Records 10 years series shores up with the Land installment featuring another four adventurous souls that have the spirit of deepest techno in their bones. Stojche lets lush Motor City synths lead the way on the energetic "The Exchange" before AWOL gets into an intricate broken beat groove on the stunning "54.973379, -1.614705". Luke Hess brings some unabashed acid gurgles to the front of the mix on "TDY" and then Deep'a & Biri plot a course for dubby waters with the growling tones of "Pilgrim".
…

Read more
Played by:
Ben Sims
,
Brian James
,
Stojche
,
Konnekt [De:tuned]
,
Ethyl
,
DJ 3000
,
Rouchos (Andreas Marouchos)
,
S-File
,
Denny Trajkov
,
Doo
,
Adam Shelton
,
Deep'a & Biri
,
AWOL
Items 1 to 3 of 3 on page 1 of 1