Stojche
Items 1 to 3 of 3 on page 1 of 1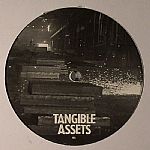 Cat: TANG 01. Rel: 28 Nov 11
Minimal/Tech House
Introvert

Decay

Traveler

Raw Method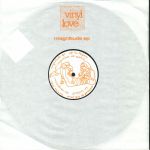 Cat: ARTLESS 218120021. Rel: 07 May 18
Techno
Magnitude (6:05)

Matrix (4:59)

Instinct (6:21)

Compassion (6:05)
Review: Over the last decade, Stojche Cvetanovski has appeared for many top labels, such as liebe*detail, Dogmatik and Subwax BCN. Here he makes his debut on Don Williams' esteemed Berlin imprint a.r.t.less, with some soulful techno excursions on the Magnitude EP. From the steely and austere energy of the title track - a dubby excursion from the factory floor which is perfect for those heads down moments, to additional A side cut "Matrix" - a deep and almost beatless number which displays even more emotive qualities. Featuring layers of life affirming strings/pads working their subtle magic - pretty awesome stuff. On the flip, Cvetanovski certainly proves that there is real diversity in his repertoire, on the sombre electro bass of "Compassion" which closes out this fine EP. Tip!
…

Read more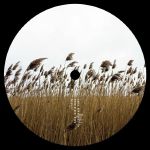 Cat: JR 007.2. Rel: 18 Dec 17
Techno
Stojche - "The Exchange"

AWOL - "54.973379, -1.614705"

Luke Hess - "TDY"

Deep'a & Biri - "Pilgrim"
Review: The Jaunt Records 10 years series shores up with the Land installment featuring another four adventurous souls that have the spirit of deepest techno in their bones. Stojche lets lush Motor City synths lead the way on the energetic "The Exchange" before AWOL gets into an intricate broken beat groove on the stunning "54.973379, -1.614705". Luke Hess brings some unabashed acid gurgles to the front of the mix on "TDY" and then Deep'a & Biri plot a course for dubby waters with the growling tones of "Pilgrim".
…

Read more
Items 1 to 3 of 3 on page 1 of 1