Items 1 to 3 of 3 on page 1 of 1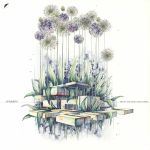 Cat: KILP 14. Rel: 04 Jun 18
Minimal/Tech House
Die Luft (8:31)

Der Garten (6:46)

Das Meer (6:35)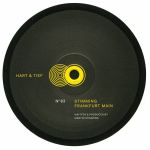 Cat: H&T 03. Rel: 11 Apr 18
Techno
Stimming - "Frankfurt Main" (7:30)

Dave DK - "Saida 222" (6:18)
Review: It's been a good 18 months since we last heard from Pampa offshoot Hart & Tief. Like its' predecessors, the label's third 12" is a double A-side affair showcasing the work of two experienced producers. Stimming handles side A, serving up a rich slice of hypnotic but driving tech-house built around rolling beats, trippy effects and restless riffs. Over on the reverse, Dave DK opts for a more stripped-back, bass-heavy feel on "Saida 222", where nagging, metallic stabs and fluttering chords loop above a dark and foreboding rhythm track. Both tracks sound like tried-and-tested late night workouts, though it's Dave DK's contribution that's our pick of the pair.
…

Read more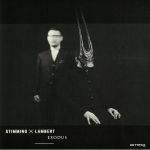 Exodus
(LP + MP3 download code)
Cat: KRY 003. Rel: 14 Mar 18
Experimental/Electronic
Intro (1:44)

Morsches Holz (3:44)

Edelweiss (2:47)

Trauerweide (3:50)

Der Blaue Fels (2:45)

Grande (2:33)

Outro (1:44)
Review: Kryptox is a new label for neo -jazz, kraut and classical music my by Gomma/Toy Tonics founder Mathias 'Munk' Modica. Its third release comes courtesy of Hamburg tech house hero Stimming (he of Diynamic Records fame) and Lambert (aka the 'piano man with the mask') who is one of the rising stars of German neoclassical music and has completed three albums plus a collaboration with Nils Frahm. Together they have created a new approach on postmodern and romantic Kraut electronica, mixed with classical piano elements. This is particularly evident on tracks like "Morsches Holz" or the especially bittersweet "Trauerweide" which merge Stimming's unmistakeable sense of rhythm and knack for vibrant synth textures with Lambert's skillful and evocative skills on the piano.
…

Read more
Items 1 to 3 of 3 on page 1 of 1