Steve O'sullivan
Items 1 to 3 of 3 on page 1 of 1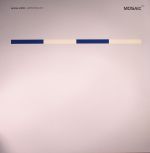 Cat: MOSAIC 020A . Rel: 30 Oct 17
Techno
Mark Ambrose - "Greetings From Madam Dominique" (extended mix) (11:16)

Kumquat Kids - "Flip The Switch" (Wise Caucasian long dub) (6:59)

Steve O'Sullivan - "Breezer Dub" (remastered) (6:34)
Review: REPRESS ALERT: The first in a series of special 12's to mark the 20th anniversary of the labels inception sees much sought after tracks from Mark Ambrose , Kumquat Kids and Steve O'Sullivan reissued in remastered and edited versions. Deep minimal rollers for those that know.

…

Read more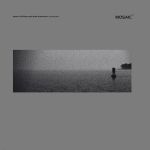 Cat: MOSAIC 040. Rel: 05 Mar 18
Techno
Submerged (Deepchord Negative Space Exploration version)

Submerged

Depth Charge Dub
Review: REPRESS! When it comes to dub techno, no-one's flying the flag quite like Steve O'Sullivan these days. His Mosaic label is a bastion for the sound, and on this latest missive he's teamed up with Mike Schommer for some excursions into reverb soaked, filter sweeping hypnotism of the highest order. Before we get on to the originals though, equal dub tech legends Deepchord are at the controls on the A side with the "Negative Space Exploration" version of "Submerged", pinging the track out into a vast, icy landscape with subtle drums and stirring string swells lurking in the mist. The original version kicks off the B side with a cleaner, sharper finish but no less of that Basic Channel-inspired finesse. "Depth Charge Dub" completes the package with a slinky dive into stripped down dubby house for the heads.
…

Read more
Sullric
(heavyweight vinyl 12" repress)
Cat: MOSAIC 037. Rel: 07 May 18
Minimal/Tech House
Sullric (10:05)

Sullric (Deeper dub) (12:09)
Review: In what is surely an unexpected collaboration in the field of house and techno, Mosaic mastermind Steve O'Sullivan teams up with Ricardo Villalobos for a hypnotic trip through minimal landscapes that plays to both of their strengths. The rock-solid rhythm of "Sullric" surely belongs to O'Sullivan while the rich, subtle layers of samples, tones and other such sonic decorations come straight from the Villalobos school of production. The two mixes on this 12" only have minor differences - whichever side you drop things will get considerably deeper than they were previously. Of such ingredients are classy, immersive techno joints made.
…

Read more
Items 1 to 3 of 3 on page 1 of 1