Artists
Items 1 to 3 of 3 on page 1 of 1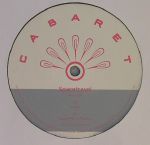 Cat: CABARET 012. Rel: 13 Feb 17
Techno
Axion (7:48)

Change Planet Stacion (7:52)

Spirit (7:44)

Ankor Wat (6:22)
Review: Under the now familiar Spacetravel alias, Luca Cara has released some fine music over the last couple of years, most notably a fine debut album for Perlon. Here he pops up on Japan's Cabaret imprint with a four-track EP that largely looks to Detroit for inspiration. The sci-fi inspired futurism of the Motor City can be clearly heard in the darting synth lines, fizzing cymbal programming and undulating bass of opener "Axion", before "Change Planet Stacion" adds a little acid-fuelled Chicago jack to the late '80s Transmat template. "Spirit" is darker and creepier in tone, while "Ankor What" successfully fixes vintage techno percussion and synths to a rich, deep house style bassline and chords.
…

Read more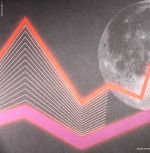 Cat: MFLOW 1. Rel: 20 Nov 17
Minimal/Tech House
Strange Experience (6:23)

Ambient Microphones (6:53)

Personal Control (7:19)

Magic Track (6:45)
Review: Berlin producer Luca Cara is Spacetravel and inaugurates Vera and Alexandra's new imprint Melliflow. It's undeniable that Cara references the reductionist analogue funk of classic Perlon or Accelerate on this great release which follows up his brilliant debut for Binh's Time passages last year. On the A side, the funky and bumpin' groove of "Strange Experience" sounds oddly reminiscent of Derrick Carter's Sound Patrol project, while "Ambient Microphones" gets more abstract and minimal: oddly mechanical field recordings face off with blips, bleeps and off kilter drum programming: this one's interesting. On the flip "Magic Trick" is a right deep house party starter which you could imagine Daniel Bell playing on a Sunday afternoon to sleep deprived hedonists.
…

Read more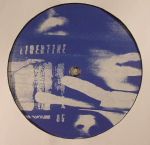 Cat: LIB 05. Rel: 17 Apr 17
Techno
Spacetravel - "From The Sea" (5:49)

Gosub - "The Black Sequence II" (6:24)

Octogen - "Scionide" (4:42)

Corp - "Cosmic Velocity" (4:49)
Items 1 to 3 of 3 on page 1 of 1