Items 1 to 2 of 2 on page 1 of 1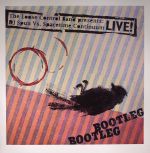 Cat: RONG 038. Rel: 14 Mar 16
Deep House
Shake That Booty (6:46)

Jack (5:02)

That's My Man Throwing Down (5:25)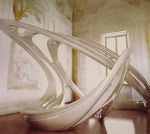 Cat: AIR 005. Rel: 12 Apr 17
Ambient/Drone
Spacetime Continuum - "Flux"

Move D - "Gli Ragazzi Di Baia Di Puolo"

Fred P - "Vortex"

Patrice Scott - "Synchronicity"

Kit N CLAWS - "Darknslow"

I:Cube - "Revel"

Sunshine Jones - "Lelek"

Claude Young - "Fukui Morning"

Tragic Selector (Terre Thaemlitz & Daisuke Tadokoro) - "A Dialogue With Gravity"

Velocette - "Petite Mort"

AYBEE - "Purpose Awakening"

Rrose - "Tongue Piece"

Planet Love - "9.14"

Magic Mountain High - "Doobieatics"

Autre - "Seven Armed Drummer"

Gravity's Angel - "Billy Esq Goes Legit"

Max D - "Want We"

Anto - "Untitled"

Magic Mountain High - "Smeared Textures"

Ilya Ziblat & Roberto Garreton - "The Voices" (Spooky mix)

MaSpaventi - "Disoriented"

Juju & Jordash - "Twenty Bars"

Donato Dozzy - "Valentina"

Gigi Masin - "The Amber Room"
Review: The Air Texture series of ambient compilations is amongst the best around. This fifth edition features a disc's worth of selections from San Francisco-based Brit Spacetime Continuum (AKA long-serving producer Jonah Sharp) and Amsterdam-based eccentrics Juju & Jordash. Sharp's selection is reflective of his love of deep and spacey fare, some of it influenced by the Motor City (check the cuts by Fred P and Patrice Scott), but also includes vintage material from I:Cube, Sunshine Jones and old pal Move D. Juju & Jordash serve up a slightly more wide-ranging and occasionally grandiose selection, drawing together sublime contributions from the likes of Gigi Masin, Max D, Planet Love and Magic Mountain High, their acclaimed collaboration with Move D.
…

Read more
Items 1 to 2 of 2 on page 1 of 1