Artists
Items 1 to 3 of 3 on page 1 of 1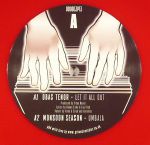 Cat: DDD 003PT3. Rel: 29 Aug 16
Disco/Nu-Disco
Obas Nenor - "Let It All Out" (7:37)

Monsoon Season - "Umbala" (6:22)

Manuel Sahagun - "Old Funky Way" (6:46)

Space Coast - "Bad Seed" (7:06)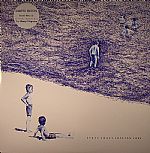 Cat: GVRLP 005. Rel: 31 Mar 14
Disco/Nu-Disco
Get Away, Get Away

Space Coast Theme

Meet Me In the West End

Feeling Warm

El Mensaje

Please Release Me

Space Coast vs Quentin Quatro - "Love Games" (part 2)

Space Coast Theme

Homeboy - "Hula Hoop" (Sleazy McQueen remix)

Get Away Get Away

BG Baarregaard, The Sound

Meet Me In The West End

Coffee Way

Please Release Me

Anti Social Boogie

El Mensaje

Volta Cab - "I Feel Good In My Skin" (feat Frank H Carter III - Ray Mang & Severino remix)

Beard In Dust - "Revolution In Mordor"

Feeling Warm

Love Games (pt 2)
Review: Following well received outings on the likes of Compost, Paper and Virgin, Sleazy McQueen and Jorge Collazo's Space Coast project go deep with their debut album. As extensive as it is cosmic, as polished as it is deep, as sexy as it is soulful, each one of these cuts represents the duo at their very best. Highlights include the sensual big room subversions of "El Mensaje", the loopy, breathy beach-stomper "Please Release Me" and the awesome twinkles and sonic shimmers of "Space Coast Theme"... But to be honest, each and every cut is a highlight in itself. Debut albums don't get more discerning than this.
…

Read more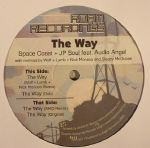 Cat: ROM 019. Rel: 13 Oct 14
Disco/Nu-Disco
The Way (Wolf & Lamb & Nick Monaco remix)

The Way (dub)

The Way (SMQ remix)

The Way (original)
Review: Sleazy McQueen's deep, star-gazing deep house guise Space Coast unleashes "The Way" wherein a sumptuous bed of synths and synth bass are topped by Audio Angel's emotion-rich vocals. Remix-wise Wolf + Lamb and Nick Monaco push Angel's vocals right to the back of the mix and get busy on a loopy piano hook with some beautiful chord changes. Sleazy also lays down his own twist; much heavier on the arpeggiated bass, he's deftly repurposed his own material with a lavish synth disco twist. Stunning.
…

Read more
Items 1 to 3 of 3 on page 1 of 1