Items 1 to 3 of 3 on page 1 of 1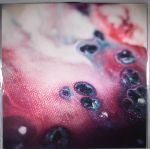 Cat: DUSKNOTES 04. Rel: 28 Feb 17
Techno
Pure Rubedo (6:10)

Core Value (5:43)

Blood Sugar (4:04)

Carmine Gong Wash (4:29)

Stellium In Sapphire (3:56)
$11.04
SAVE 25%
in stock
$8.28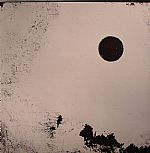 Cat: DUSKNOTES 001. Rel: 16 Jun 14
Techno
Soramimi - "Basking Under A Dying Sun"

Soramimi - "Saturn's Interludes"

Soramimi - "Zodiac"

Cory James - "Stairs"

Cory James - "Superstition Mtn"

Cory James - "Molasses"
Review: The concept of Dusk Notes is to cater to both the dancefloor and the introspective listener. Founded by Cory James, an NYC local and one half of Brooklyn techno duo Point Break, and Soramimi, a more experimentally inclined producer, the label aims to focus on the spectral and the subconscious.

Soramimi introduces this label with three heady and churning pieces. "Bask Under a Dying Sun" explores fervent imagery with ambient gravity. "Saturn's Interludes" continues this otherworldly abstraction with breathy vigor. Lastly is "Zodiac", with gravelly synths stirring tidal motion, which concludes Side A.

Side B comes from Cory James , a collection of three jolting and palpitating songs. "Stairs" knocks away with shuffling strikes and celestial tonality. "Superstition Mtn" follows with a galvanized collision of shuddering rhythm. "Molasses" completes the release, descending into radiating bass and unearthly keys.
…

Read more
$7.18
SAVE 25%
in stock
$5.39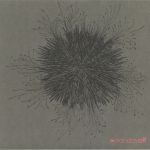 Cat: MOFF 002. Rel: 02 Feb 18
Techno
Soramimi - "Collapsed Gods" (6:34)

Cory James - "Lost The Key" (5:42)

Arthur Kimskii - "Early Winter" (6:18)

Chanski - "LV3" (6:28)
Items 1 to 3 of 3 on page 1 of 1