Items 1 to 3 of 3 on page 1 of 1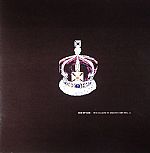 Cat: DOM 17L. Rel: 27 Mar 14
Coldwave/Synth
Carnal Knowledge

Funland

Shah Main

Second Nature

The Liquid Cosh
Review: Barcelona's excellent archival label Domestica dip their knowledgeable toes into the dusty back catalogue of mid '80s West Yorkshire industrial troopers Son Of Sam on the first of several reissues. You'll probably know Son Of Sam for the group's massively futuristic sounding "Nature Makes A Mistake" which got a timely 12" pressing from Running Back in 2011. The Collapse Of Ancient Funk Vol 1 is a great introduction to their back catalogue, presenting a selection of tracks from The Collapse Of Ancient Funk (1984-85 A.D.) a super rare tape issued by Final Image back in 1985. This first volume focuses on the band's vocal tracks, with the sleazed out industrial disco of "Carnal Knowledge" setting a tone that doesn't relent as the five track release progresses. If you are a fan of CHBB, Charles Manier, Das Ding or early Cabaret Voltaire you should definitely investigate this.
…

Read more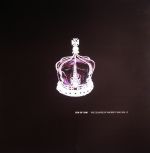 Cat: DOM 23L. Rel: 29 Jun 16
Coldwave/Synth
Hothouse (Xtra) (4:53)

Second Wasted Second (8:27)

Come Here, Handsome (3:35)

Playground (6:33)

Mistah Yumyum (4:15)
Review: Barcelona-based Domestica deserves praise for releasing a second instalment of left of centre music from 80s band Son of Sam. The metallic drums and cut-up samples on "Hothouse" sound like a warped take on Art of Noise, while "Second Wasted Second" combines Siouxsie Sioux wails with white boy funk and wah wah guitar. In stark contrast are the noisy blasts and ambient, swirling sounds of "Come Here, Handsome", but it's only a temporary divergence as the Linn Drum kicks back in on the electro funk of "Playground" and "You Got Me". It makes for one of this year's more endearing reissues.
…

Read more
Cat: FRV 028. Rel: 13 Apr 18
Electro
Son Of Sam - "God Save The King" (Vinilette edit) (6:32)

Arbeid Adelt! - "Help (Me Ik Stik)" (Vinilette edit) (4:43)

Pegasus - "Perseguido Por El Rayo" (Juanpablo & Dunkeltier edit) (6:09)
Items 1 to 3 of 3 on page 1 of 1