Items 1 to 3 of 3 on page 1 of 1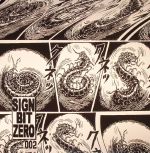 Cat: SBZ 002. Rel: 29 Sep 16
Coldwave/Synth
Blue Garden - "Red Jungle" (Wosto edit) (6:15)

Nocturnal Emissions - "Bite Them Back" (Wosto edit) (4:01)

Suicide Commando - "Nervous Breakdown" (Kilian Krings edit) (5:00)

SM Nurse - "Heimwerker" (Kilian Krings edit) (5:35)

New Asia - "Chant For Running" (Wosto edit) (4:11)

L'Eponge Synthetique - "Collection D'Ombres Subtiles" (Kilian Krings edit) (4:52)
Review: For German retroverts Sign Bit Zero, it's "all about the expression of hate, despair, pain, waste, destruction, tristesse and misanthropic in art and music!" and that's good enough for us, really! On offer here are five noisy reinterpretations of some serious industrial unclassics. Hamburg's Wosto (of Fallbeil) takes the razor to UK pioneers Nocturnal Emissions and the raw tonal energy of "Bite Them Back". Label boss Kilian Krings appears also, delivering an edit of vintage EBM classic "Nervous Breakdown" by Suicide Commando and also for short lived Dutch trio S.M. Nurse and their grinding minimal synth anthem "Heinwerker". Some great edits on here for the new industrialists.
…

Read more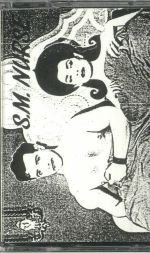 Cat: 12. Rel: 01 Jan 90
Coldwave/Synth
Miti Mi (live In Madam Arthur 22-9-'83) (4:24)

Cannibal (4:17)

How Does It Feel (4:39)

Hot Day (4:25)

The Viking (3:13)

No Pop (3:42)

That's The Body (5:28)

Some Girls Don't Mind ('83) (4:16)

Worst Und Bier/Dance ('81) (4:54)

Jing Jang Jong ('82) (3:44)

Show Time ('81) (3:19)

Heimwerker ('81) (3:11)

Dare To Die (live In Paradiso 3-2-'83) (5:19)

Some Girls Yell ('83) (2:58)
Cat: DOM 29L. Rel: 08 Mar 17
Coldwave/Synth
That's The Body (5:35)

On & Off (5:09)

Mort Automatique (3:42)

Frutta (7:32)
Review: Domestica continues its on-going trawl through the archives of S.M Nurse, an Amsterdam-based synth-wave trio who recorded a serious amount of material between 1980 and '83 before all but vanishing. That's The Body gathers together a quartet of dancefloor-friendly excursions. On the A you'll find the stylized minimal wave/electrofunk fusion of "That's The Body" and wavy, high-tempo thrust of "Off & On", both of which originally appeared on the band's earliest release. On the flip you'll find two previously unreleased versions of similarly vintage tracks: the alien synths, woozy B-52s vocals and tough machine drums of "Mort Automatique", and the hazy melancholy of "Frutta", which boasts a particularly druggy arpeggio bassline.
…

Read more
Items 1 to 3 of 3 on page 1 of 1