Items 1 to 3 of 3 on page 1 of 1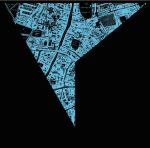 Cat: VIVOD 012. Rel: 22 Aug 16
Techno
Maskindans

Hissige Helger

Langbolgen

Gloymde Skogar
Review: Very cool ep from Skatebard on Vivod ! A mixed bag from the prolific Norwegian producer showing us why he's still at the top of his game. "Maskindans" kicks things off with some speak & spell funk followed by "Hissige Helger", a brooding Chicago-style banger sure to tear up some discoteques across the planet. On the flip are "Langbolgen" and "Gloymde Skogar". The former is an acid style work out, the latter is more of a subtle, hypnotyizing opus. All very strong tracks. Don't sleep on this. They will go fast !
…

Read more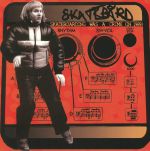 Cat: PLATE 001. Rel: 12 Jan 18
Techno
Parfymert Joggesko (4:17)

Shopping I Alida (5:36)

Futuro (4:56)

Chiric (6:55)

Sgnelkab (10:11)

Jazz Meg (8:30)

Grell Ekspertise (2:38)
SØ01 V/A
(coloured vinyl 12" (comes in different coloured vinyl, we cannot guarantee which one you will receive))
Cat: SO 01. Rel: 25 Sep 17
Techno
Skatebard - "Early Morning" (Sommeroya edit)

Fredrik Bekkaasen - "Shroud"

Bjorn Svin - "Clay Penalty"

Christian Tilt - "It's Too Much Light In Here"
Review: Norwegian label Sommeroya enters the fray with a strong cast of Scandinavian sound scientists spread across a lucky dip range coloured vinyl. Skatebard leads the charge with the emotive electro tones of "Early Morning", all warm and fuzzy synth lines wobbling across the frequency range, while Fredrik Bekkassen brings a more militant brand of techno to the table with "Shroud". Bjorn Svin's "Clay Penalty" is equally tough and mechanical, although splashing through a generous helping of effects processing too. Then Christian Tilt finishes the EP off with a dubby dancefloor excursion entitled "It's Too Much Light In Here".
…

Read more
Items 1 to 3 of 3 on page 1 of 1