Items 1 to 3 of 3 on page 1 of 1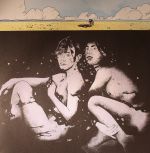 Cat: CREMELP 12. Rel: 05 Oct 15
Deep House
Images (5:38)

In Viaggio (6:10)

Nagano (6:27)

Warriors After Midnight (5:17)

Planet Paradise (feat Legowelt) (5:17)

Memories Of Summer (feat Vincent Floyd) (7:41)

90's Theme (6:14)

Dub Theory (7:18)

Space Tape (6:45)
Review: On his two previous albums, 2012's The Dream of Amnesia and 2013's Open Your Eyes, Simoncino indulged his love of vintage deep house, variously doffing a cap to Larry Heard, Dream 2 Science, the Burrell Brothers and Lamont Booker. On Amazon Atlantis, he's flipped the script, utilizing his vast bank of classic synthesizers and drum machines to pay tribute to the sci-fi inspired sounds of 1980s Detroit techno. Of course, there are a few nods towards his deep house influences (most notably the Vincent Floyd hook-up "Memories Of Summer"), and a couple of curveballs - see the apache break and ambient house textures of "90's Theme" - but for the most part it's a delicious Motor City tribute. Perhaps the most stunning example of this is "Planet Paradise", a brilliant collaboration with Legowelt.
…

Read more
Played by:
Ben Sims
,
Kone-R (Uncharted Audio)
,
Nathaniel jay
,
Ionik (Traveller Records)
,
KOVYAZIN D
,
FabioDellaTorre (Minimono/Bosconi)
,
Nick Anthony Simoncino
,
Nicholas
,
Adam Shelton (One Records)
,
Djs: Most Charted - Deep House
,
Joe Drive
,
Sasha Khizhnyakov
,
Shaka (KolourLTD, Balance Alliance)
,
Jock Burton
,
Ike Release
…

Read more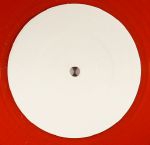 Cat: RAWAX 020. Rel: 18 Jul 16
Techno
D (5:29)

E (5:49)

E (4:33)

P (5:15)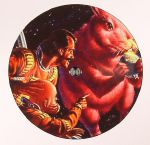 Cat: RS 025. Rel: 13 Mar 17
Deep House
Vakula - "809" (5:38)

Simoncino - "Laura B" (Transimeno Dream mix) (4:15)

Vincent Floyd - "Euphoric Recall" (6:24)

Reggie Dokes - "She A Freak" (5:24)
Review: It would be fair to say that Release Sustain has put together a particularly hot line-up of production talent on this compilation style EP. Vakula kicks things off with "809", a thrillingly trippy chunk of heads-down house built around a relentless electronic riff and clattering drum machine percussion, before Italian producer Simoncino steals the show with "Laura B (Transimeno Dream Mix)", where haunting flute lines, Larry Heard chords and dusty vocal samples cluster around a heady, analogue-rich groove. On the flip, you'll find a deliciously positive and loved-up chunk of melodious deep house breeziness from veteran Vincent Floyd, and some fuzzy, jammed-out analogue deep house warmth from sometime Royal Oak and We Play House man Reggie Dokes.
…

Read more
Items 1 to 3 of 3 on page 1 of 1