Items 1 to 3 of 3 on page 1 of 1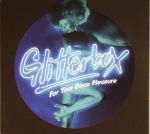 Cat: 826194 345822. Rel: 25 Nov 16
Disco/Nu-Disco
Joyce Sims - "Come Into My Life" (club version)

Lenny White - "Didn't Know About Love (Til I Found You)"

Mahogany - "Ride On The Rhythm"

Bridge - "Baby Don't Hold Your Love Back" (Extended vocal version)

NYC Peech Boys - "Don't Make Me Wait"

Lorry Wu - "Let Me Show You" (Long vocal version)

Sybil Thomas - "Rescue Me"

The Salsoul Orchestra - "Ooh I Love It (Love Break)"

Sebastien Tellier - "Kilometer" (A-Trak remix)

Local Options - "Plus One"

NY's Finest - "Do You Feel Me" (City Soul Project club mix)

Soft Rocks/Kings Of Tomorrow - "Talking Jungle/So Alive" (Justin Vandervolgen remix/acapella)

Eli Escobar - "Happiness" (part 2)

Code 718/Blaze - "Equinox/My Beat" (feat Palmer Brown Henrik Schwarz remix)

Loleatta Holloway - "Love Sensation" (Dimitri From Paris DJ Friendly Classic re-edit)

Chic/Cevin Fisher - "Everybody Dance/The Way We Used To" (12" mix/accapella)

First Choice - "Doctor Love" (Kerris Lost mix)

Kelly Charles - "You're No Good For Me"

Fallout - "The Morning After" (Purple Disco Machine re-work)

Soft House Company - "What U Need"

Ron Hall & The Muthafunkaz - "The Way You Love Me" (feat Marc Evans)

Johnny D & Nicky P - "Reach 4 The Sky" (Henry St mix)

RIP Productions - "She's Got"

Ashford & Simpson - "Found A Cure" (A Tom Moulton mix)

Lapsley - "Operator" (DJ Koze 12 inch extended disco version)

Purple Disco Machine & Boris Dlugosch - "Set It Out" (Plaster Hands version)

Soul Clap - "Shine (This Is It)" (feat Nona Hendryx)

Sandy Rivera - "Come Into My Room" (feat LT BrownTake It Back mix)

Johnny Corporate - "Sunday Shoutin" (B Boys Shouting dub)

Michelle Weeks - "The Light"

Carolyn Harding & Damon Horton - "Sing-A-Song" (Masters At Works High vocal mix)

Amira - "Walk" (Mousse T Full vocal)

Sonny Fodera - "Feeling U" (feat Yasmin David Morales remix)

Lykke Li - "Dance, Dance, Dance"
Review: Defected's Glitterbox parties helped bring a serious dose of disco to the White Isle during the summer of 2016. To round off another successful year, Defected boss Simon Dunmore has decided to serve up a two-disc mix "For Your Disco Pleasure". Effectively, it's a soulful, action-packed exercise in joining the dots between the past and the present, with original '70s and '80s cuts being interspersed with contemporary nu-disco and disco house productions. Dunmore gets a good balance between the well known and obscure (Mahogani's underground boogie classic "Ride On The Rhythm", Kelly Charles' piano-heavy U.S garage classic "You're No Good For Me"), while mixing in killer contemporary cuts by the likes of Purple Disco Machine, Soul Clap and Eli Escobar.
…

Read more
Cat: 082619 4330125. Rel: 13 May 16
Disco/Nu-Disco
Teena Marie - "I Need Your Lovin'"

Brenda Taylor - "You Can't Have Your Cake & Eat It Too" (vocal)

Attitude - "Love Me Tonight"

Glass - "Let Me Feel Your Heartbeat"

Onsulade - "Dionne"

Luke Solomon - "Everybody Dance"

Fusion Groove Orchestra - "If Only I Could" (feat Steeve Lucas - Liem remix)

The Salsoul Orchestra - "Seconds" (feat Loleatta Holloway)

Trussel - "Love Injection"

Donna Summer - "Spring Affair"

Tata Vega - "Get It Up For Love"

Rufus & Chaka Khan - "Do You Love What You Feel"

The Whispers - "keep On Lovin' Me"

Skyy - "Show Me The Way"

Surface - "Falling In Love"

Starpoint - "Bring Your Sweet Lovin' Back"

The Sequence - "Funk You Up"

Den E King - "Music Trance"

Gwen McCrae - "Funky Sensation"

The Jammers - "What Have You Got To Lose"

Skyy - "Here's To You"

Shuya Okini - "Still In Love" (feat Navasha Daya - DJ Spen remix long version)

Hardsoul - "Back Together" (feat Ron Carroll - Main Classic mix)

Louie Vega & Jay Sinister Sealee starring Julie McKnight - "Diamond Life" (Dance Ritual mix)

Carl Bean/Blaze - "I Was Born This Way/Do You Remember House" (feat Palmer Brown - acapella)

Carrie Lucas - "Dance With You"

Bombers - "(Everybody) Get Dancin'"

Marc Evans - "The Way You Love Me" (Dim TSOP version - Dimitri From Paris House Of Disco Retouch)

Mijan - "Alright" (95 North Unreleased remix)

Oh Yeah - "Nothing But The Beat" (Hot Toddy vocal mix)

Fallout - "The Morning After" (Purple Disco Machine rework)

Konstantin Sibold/Tim Deluxe - "Dome/Jass" (acapella)

Bunny Mack - "Let Me Love You" (DJ Gregory remix)

The Dangerfeel Newbies - "What Am I Here For?" (origina NDATL vocal - Danny Krivit edit)

Chaka Kenn & Kenny Summit - "Cold Blooded"

Alaia & Gallo - "Who Is He?" (feat Kevin Haden)

King Unique - "Love Is What You Need (Look Ahead)" (Knee Deep Classic club mix)
Review: Launched last year, Glitterbox is Defected's Ibiza party dedicated to joining the dots between disco, boogie and house. That's what you get on this year's obligatory tie-in compilation, which sees label boss Simon Dunmore take the reins once more. Disco, boogie, '80s soul and electrofunk are the order of the day on disc one, with Dunmore smoothly moving between superbly synth-heavy cuts from Surface, Brenda Taylor, Tata Vega and Rufus & Chaka Khan. The second CD starts in similar fashion, before veering off towards soulful house territory, and a selection of scorching cuts and remixes from the likes of Louie Vega, Marc Evans, Hot Toddy, Danny Krivit, Dimitri From Paris, Hardsoul and Blaze.
…

Read more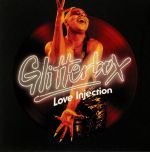 Cat: DGLIB 09CD. Rel: 23 Feb 18
Disco/Nu-Disco
Change - "Searching"

Gwen Guthrie - "It Should Have Been You" (12" single mix)

Melba Moore - "Mind Up Tonight"

Alton McClain & Destiny - "It Must Be Love"

BB Boogie - "Swearing & Shaking (On The Dance Floor)"

Rapson - "Heat" (OPOLOPO remix)

Hot Toddy/DJ Chus Presents Groove Foundation - "In The Genes/That Feeling" (acappella)

Angelo Ferreri/Nick Curly - "The Real Ghetto/Between" (extended mix - acappella)

Julio Bashmore - "Rhythm Of Auld" (feat J Danna)

Detroit's Filthiest - "Handprint" (feat Amina Ya Heard - instrumental)

Montana Sextet - "Who Needs Enemies (With A Friend Like You)" (feat Nadiyah - club version)

Kathy Brown - "You Give Good Love" (DnA Funky Bass mix)

The Emotions - "I Don't Wanna Lose Your Love"

Sophie Lloyd - "Calling Out" (feat Dames Brown)

David Harness - "We Got It"

Purple Disco Machine & Boris Dlugosch - "Love For Days" (feat Karen Harding - Kenny Dope mix)

Reboot - "The Frenchie Thing"

The Joi-Fuhl - "Don't You Worry" (feat ShezAr - B Spen & Reelsoul Believe dub)

Jomanda - "Got A Love For You" (Hurley House mix)

Sylvester - "Dance (Disco Heat)" (Louie Vega Re-touch main mix)

Reverendos Of Soul - "So Special" (Micky More & Andy Tee edit)

Folamour - "Devoted To U"

The Originals - "Down To Love Town" (long version)

Urban Blues Project Present Michael Procter - "Love Don't Live" (Vibe mix)

Daryl Hall & John Oates - "I Can't Go For That (No Can Do)" (extended club mix)

Sisy Ey - "Restless" (Crazy P extended vocal mix)

Midland/Bongoloverz - "Double Feature/Power Of Music" (feat An Tonic - acappella)

Gerd Janson & Shan - "Surrender"

Ruffneck - "Everybody Be Somebody" (feat Yavahn)

Barbara Tucker - "Think About It" (Spen & Thommy Summer Of dub mix)

KiNK/Eli Escobar - "Perth/Handz Up" (acappella)

Marc Evans - "Given Me Joy" (Muthafunkaz 12" mix)

CeCe Rogers - "Someday" (club mix)

Womack & Womack - "Teardrops" (extended remix)

Shirley Lites - "Heat You Up (Melt You Down)" (2012 Remaster)

Shakedown - "At Night (Shakedown's Galactic Boogie)"

CamelPhat & Elderbrook - "Cola" (Mousse T Glitterbox mix)

Klement Bonelli/Mike Dunn & The MD X-Spress - "Henry's Way/Deep Down (The Underground)" (acappella)

John Julius Knight - "Larry's Jam" (Cleptomaniacs mix)

J Boogie's Dubtronic Science - "Go To Work" (feat The Pimps Of Joytime - Hot Toddy remix)

95 North/Mike Dunn & The MD X-Spress - "Let Me Tell Ya/Git Cho House On (Children)" (acappella)

Luke Solomon - "Light You Up" (feat Queen Rose & Amy Douglas)

Paul Johnson - "Follow This Beat" (re-edit)
Review: Defected boss Simon Dunmore has always been a smart cookie, so it's little surprise that he established the Glitterbox brand a couple of years back to represent the more disco-fied end of the dance music spectrum. Here, the Defected chief dons a pair of headphones and mixes up two discs rich in celebratory, feel-good workouts. Dunmore's selections are on-point throughout and take in classic disco and boogie (Change, Shirley Lites, the Originals), contemporary disco-fired workouts (Purple Disco Machine, BB Boogie's brilliant "Sweating and Shaking"), cheery disco-house anthems (95 North, Reverendos of Soul) and all-out peak-time house gems (see the contributions from Eli Escobar, KiNK and Dj Chus and the Groove Foundation). Highlights are plentiful throughout, though it's hard to beat Louie Vega's sublime rework of Sylvester's "Dance".
…

Read more
Items 1 to 3 of 3 on page 1 of 1