Artists
Items 1 to 3 of 3 on page 1 of 1
Cat: SVD 007. Rel: 23 Apr 18
Minimal/Tech House
Invisible Ink

Lessons In Jerboa

The 99 Year Wait

Devotion
Review: The Silverlining series continues its output of deep, underground body music with this three tracker that features the sought-after 'Invisible Ink' track from his Reverberations days, 'Lessons in Jerboa', a brand new tracky modular frenzy, a re-edit of his track from the Mirai compilation, and closing off with 'Devotion', a previously unreleased melodic ambient track created for his friends' wedding in 1996.





…

Read more
Cat: SVD 006. Rel: 12 Mar 18
Deep House
Nanoschnitzel

Eye In The Sky

Munticles
Review: Silverlining continues to explore the depth and breadth of his sound with the sixth instalment in the Silverlining Dubs series, and this record in particular leads in with the crafty, metal-plated electro of "Nanoschnitzel". It's a beautifully crafted jam that aligns with the current swell of electro exploration taking place in all corners of the scene, and it contrasts sharply with the bumping house structure of "Eye In The Sky". "Munticles" finishes the EP off with a consummate demonstration of tough-edged tech house fundamentals, all nagging groove and curious textures making for the perfect floor fuel.
…

Read more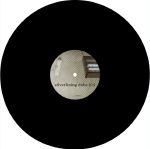 Cat: SVD 004 . Rel: 10 Jul 17
Deep House
The Inhabitants - "Truth & The Lie" (feat Jayson Walker - Silverlining dub)

Dog With The Groove Of Lights - "G-Spot" (Silverlining dub)

The Mingers - "Emancipation" (Silverlining remix)
Review: The London underground house and techno stalwart continues to explore his cult Silverlining project with gusto, this time around taking the immersive, dubby sound into new pastures with fresh remixes of lesser known tracks. First up is The Inhabitants, whose catchy vocal cut "The Truth & The Lie" gets a lean rub down with ample space in the mix, before "G-Spot" by Dog With The Groove Of Lights gets buffed up into a driving yet supremely deep workout for peak time play. The Mingers' " emancipation" is quite possibly the stand out on the record, creating the perfect stripped-down groove and then dropping the slinkiest baseline into the mix with the classy touch we've come to expect from him.
…

Read more
Items 1 to 3 of 3 on page 1 of 1