Artists
Items 1 to 3 of 3 on page 1 of 1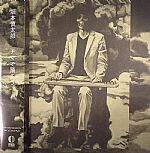 Cat: OM 013LP. Rel: 15 Sep 14
Broken Beat/Nu Jazz
Future Lullaby

Birth Of The Super Cult

Extremely Bad Man

Let's Dance Raw

Like An Obligation

Gently Disappear

You Can Be A Robot, Too

Why Can't I Stop?

Never Liked You, But Still Nostalgic

This World Should Be More Wonderful
Review: Frontman from cult psychedelic band Yura Yura Teikoku, Shintaro Sakamoto unleashes his debut solo album. Playing almost all of the instruments himself, it's a highly personal affair as the Japanese musician digs deep into his influences to create a melting pot of dreamy, timeless soul. Ticking myriad boxes from Balearic to country to straight-up pop, it's a distinctive fusion that will sit well on every pair of ears. From the blue grass dynamics of "You Can Be A Robot, Too" to the Sebastien Tellier-style space-aged croons of "Never Liked You, But Still Nostalgic", Shintaro has weaved a hazy, heady web that's wholly unique.
…

Read more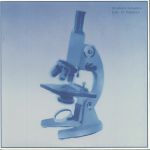 Cat: MKY 022. Rel: 18 Sep 17
Indie
Love If Possible (5:26)

Tournament Of Macho Men (3:41)

Another Planet (4:38)

Purging The Demons (3:24)

Like An Animal (3:55)

Feeling Immortal (4:03)

Others (6:17)

Foolish Situation (4:00)

Disco Is (4:55)

Presence (3:42)
Review: Shintaro Sakamoto's third solo album is a bonafide masterpiece of warped steel guitar, ambient disco and Adult Oriented Rock soul. An exclusive Mesh-Key release with completely different art from the Japanese release. The beloved cult singer, songwriter and multi-instrumentalist led Tokyo's psych rock gods Yura Yura Teikoku for 21 years, until they disbanded in 2010. Post-YYT, Sakamoto has released several brilliant solo albums and an array of singles and collaborations. And as if that weren't enough, he is also a renowned and sought after visual artist and designer. Comes with full-colour inserts with translations of all the lyrics.
…

Read more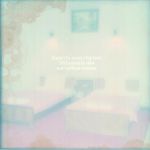 Cat: EM 1158TEP. Rel: 14 Aug 17
Balearic/Downtempo
A Dream In Bangkok (feat Fuko Nakamura) (8:37)

A Night In Bangkok (3:04)

Disco Bangkok (3:28)

A Dream In Bangkok (instrumental) (4:16)
Items 1 to 3 of 3 on page 1 of 1