Items 1 to 3 of 3 on page 1 of 1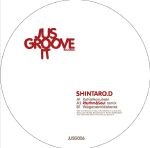 Cat: JUSG 006. Rel: 02 Oct 17
Deep House
Kohisikarubeki

Kohisikarubeki (Rhythm & Soul remix)

Waganamidakana

Outro
Review: Shintaro.D is new on the scene, but this promising Japanese producer follows up on his debut on his own label INIT with this assured 12" for Jus Groove It, taking the stripped down deep house template and injecting it with an off-kilter approach to sound design that subtly makes for one of the most effective DJ tools heard in recent memory. That track in question is "Kohisikarubeki", and its remix by Rhythm & Soul takes those intricately carved shards of sound design and smooths them into a more conventional house music shape. The B-side finds Shintaro.D turning out more of that subversive, future-minded deep house business, with "Waganamidakana" being a clear highlight.
…

Read more
$8.83
SAVE 25%
in stock
$6.62
Cat: INIT 006. Rel: 18 May 18
Minimal/Tech House
Shintaro D - "Nayuta" (5:50)

Shintaro D - "Setsuna" (7:08)

Kensuke Yasuhara - "Nukiashi" (7:20)

Kensuke Yasuhara - "Sashiashi" (6:14)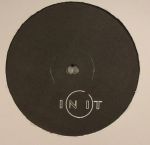 Cat: INIT 002. Rel: 29 Jun 16
Minimal/Tech House
Shintaro D - "Kake Ochi" (7:39)

Kensuke Yasuhara - "Onigiri" (7:19)

Sinob Satosi - "No Green Job" (10:20)
Review: Shintaro.D and Kensuke Yasuhara's Tokyo-based label lifts further off the ground with a second release. Again the pair opt for power in numbers by issuing a second various artist 12" taking three cuts, with friend of killer Tokyo record store/label Technique, Sinob Satosi, getting in on the action too. But first, label heads Shintaro and Yasuhara share the A-side with two techy cuts of minimal, glitched-out atmospheres, with Shintaro's lead track laced with deep and soulful undertones whereas Yasuhara delivers something a bit more abstract - think Perlon lost in the neon glow of Shibuya. Satosi, then, throws down some big 4/4 beats with sharp Roland instrumentation to boot; add some bizarre textures, pops and clicks - a little break beat - and you have an inspired release.
…

Read more
Items 1 to 3 of 3 on page 1 of 1