Items 1 to 3 of 3 on page 1 of 1
Cat: SALT 001. Rel: 05 Nov 15
Deep House
DJ Phlowgod - "Summer" (4:55)

Mall Grab & Rudolf C - "Track 2" (5:23)

Shedbug - "End Of The 'Done" (6:03)

Coastdream - "Untitled 16" (5:03)
Review: As label debuts go, SALT001 feels like a genuine statement of intent. Run by Melbourne producers Shedbug and Rudolf C (who both contribute tracks), Salt Mine's first outing touches on a number of contemporary deep house trends whilst retaining the kind of hazy, Balearic feel most associated with the Australian city. Mall Grab & Rudolf C's dreamy "Untitled (Track 2)" pays tribute to the new age house sounds of Vancouver, while Shedbug's "End of the Drone" inhabits the ambient techno territory recently visited by Shine Grooves and the Acting Press crew. Elsewhere, Coastdream's "Untitled 16" sits somewhere between Motor City futurism and the raw rhythms of L.I.E.S, and DJ Phlowgod's "Summer" is a pitch-perfect analogue jam full of clattering machine drums, boogie synths and jackin' intent.
…

Read more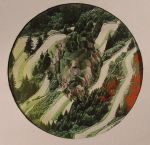 Cat: P!LWHT 002. Rel: 05 Apr 17
Deep House
MRTN - "UPnDOWN" (6:14)

Outify - "People Flora" (5:16)

Shedbug - "Mind Cloud" (7:11)

Miltiades - "Untitled" (6:07)
Review: Play !t Loud are back with a second installment of all hardware analogue techno jams that span house and techno and everything in between. The flying Dutchman MRTN serves up the deep and dusty slo-mo house of "UPnDOWN" reminiscent of Medlar, while Melbourne producer Shedbug (Salt Mines/Flux) serves up the rusty and grungy jam "People Flora" for your fix of LIES style lo-fi shenanigans. On the flip there is some blissful ambient beauty in the form of Miltiades with "Untitled" which is perfect for drifting.
…

Read more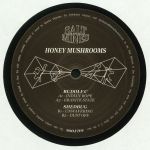 Cat: SALT 006. Rel: 06 Dec 17
Techno
Rudolf C - "Indian Rope" (6:23)

Rudolf C - "Granite State" (6:17)

Shedbug - "Unwavering" (4:45)

Shedbug - "Dust Off" (6:14)
Review: Following up DJ Barbo$$a's absolutely awesome Mystical Teachings EP, Melbourne's Salt Mines are back with yet more lo-fi house shenanigans courtesy of the label bosses: Shedbug and Rudolph C (Neo Violence/X-Kalay/Lost Palms). The latter serves up the tribal raindance of "Indian Rope"and the saturated acid house of "Granite State". On the flip, Shedbug (who had a great track on Polish imprint PLAY !T LOUD earlier this year) serves up some dirty rave breaks on "Unwavering" featuring a massive Reese bassline and... panpipes! It's not altogether unpleasant though, believe us. Less introspective and more dancefloor oriented on the hi-NRG antics of "Dust Off" though - a right epic and featuring some euphoric arpeggios, cosmic synth leads plus the best of vintage drum machines. This will truly elevate the crowd and just begs to be played somewhere like their local festival Rainbow Serpent this year!
…

Read more
Items 1 to 3 of 3 on page 1 of 1