Items 1 to 2 of 2 on page 1 of 1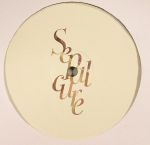 Cat: FDT 002. Rel: 01 Aug 16
Disco/Nu-Disco
Fight For Us (Prins Thomas Diskomiks) (8:19)

Loosen Up (Edward remix) (9:49)
Review: We're really glad to see Praveen and Travis 'Machinedrum' Stewart back on the scene and on Hotflush Recordings. The duo are always a pleasure to hear, and especially if they are accompanied by two heavy-hitters like Prins Thomas and Giegling/White associate Edward. The two producers each have a go at remising tunes from Sepalcure's latest album Folding Time, and they just seem like the perfect duo to mix things up in and proper. Norway's disco king Prins Thomas transforms "Fight For Us" into a lazy, beach-ready disco swelter with a poppy edge that seems to sway between balearic and boogie; Giegling's deep house experimenter Edward goes a little bit wilder by reshaping "Loosen Up" into shuffle house banger with a supremely off-kiter edge.
…

Read more
Cat: HFCD 011. Rel: 23 May 16
Bass
Fight For Us

Not Gonna Make It

Devil Inside

No Honey

Been So True

Hearts In Danger

Loosen Up

Dub Of

Brother Forest

Hurts So Bad

Ask Me
Review: When they first emerged at the turn of the decade, Praveen Sharma and Travis 'Machinedrum' Stewart's Sepalcure outfit were responsible for the softer, more experimental side of the Hotflush Recordings discography. Some five years on from their eponymous debut album, the duo returns in a notably boisterous mood. While their dedication to melody and beauty remains, Folding Time is a much more upbeat and soulful affair, drawing more heavily on broken beat and UK garage, particularly the kind of jazzy "future garage" once promoted by the likes of Phuturistix and Landslide. The result is a sparkling, colourful and hugely entertaining set, notable for its' gleeful positivity, impeccable production and bass-heavy thrust.
…

Read more
Items 1 to 2 of 2 on page 1 of 1