Artists
Items 1 to 3 of 3 on page 1 of 1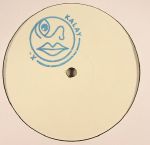 Cat: XK 004. Rel: 25 Jul 16
Techno
Taxes (5:59)

Amolado (6:10)

Wintergreen (6:03)

Sofazone (5:50)
Review: Like many 21st century techno producers, Brazilian artist Siexlack appears to be inspired by the dirt-encrusted fuzz of straight-to-tape recordings, and the dancefloor potential of jammed-out hardware workouts. Certainly, that's the direction he's exploring on Bed Bug Bites, his first EP of 2016. While its not all jacking drum machine workouts and 303 abuse - see the jazzy, improvised keys, Herbie Hancock flourishes and sly broken beat influences of "Amolado", and the deliciously loose and hazy, deep house inspired warmth of the deliciously spacey "Sofazone" - the producer is at his best when aiming for the metaphoric jugular. This is most evident on opener "Taxes", which hits home hard thanks to a potent mixture of ragged acid lines and distorted techno drums.
…

Read more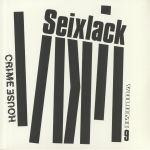 Cat: HC 009. Rel: 22 Jan 18
Techno
16.08 Session

Computer Cosmos

Asa-Delta

Desanimestre

Untitled01

Space Oscar

Bula

Desmistificando

Go Go Tronic

Mekanon
Review: Seixlack has been wobbling around many a label since first surfacing on Bliq and 777 in 2015, and their grubby, wonky approach to hardware house music sounds just right on DJ Haus' House Crime label. As is customary with House Crime, you get a whopping double pack of jams to chew on here, and the mood veers from the blown out dream-dance of "Computer Cosmos" to the bunker-dwelling deviant electro blips of "Asa-Delta". With lo-fi distortion guiding the way throughout, Seixlack demonstrates how to use production attitude to bind together disparate moods into one cohesive assault on prim and proper house music. This is gutter-dwelling groove music with a whole lot of heart.
…

Read more
Cat: NBST 007. Rel: 04 Sep 17
Techno
Miragem (5:57)

26do11 (4:59)

Proprios Termos (5:50)

David Green (version 2) (6:10)
Items 1 to 3 of 3 on page 1 of 1