Items 1 to 2 of 2 on page 1 of 1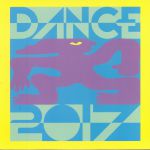 Cat: SECRETDANCE 20173. Rel: 11 Oct 17
Deep House
Palms Trax - "Outflight" (5:07)

Secretsundaze - "Motorway Jam" (7:04)
Review: The third volume in the Dance 2017 series is notable for featuring the first collaborative production from Giles Smith and James Priestley under the Secretsundaze moniker. Given that they delivered their first combined mix CD some ten years ago, "Motorway" has been a long time coming. It's also rather good, offering a hypnotic and wide-eyed blend of urgent, 128 BPM percussion, car horn style synth stabs, heavy bass and swirling string loops. It's not exactly Kraftwerk's "Autobahn" for the tech-house generation, but we sense the Robots would approve. Less surprising is Palm Trax's "Outflight", a positive and melodious chunk of synthesizer-heavy deep house goodness full of new age melodies, darting synth-bass and crunchy drum machine hits.
…

Read more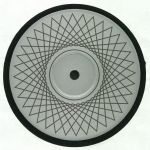 Cat: PHONICA 022. Rel: 20 Jun 18
Deep House
Still Hope (6:31)

Still Hope (Secretsundaze Poems In The Heart Floor version) (6:57)

Still Hope (Waajeed Detroit Hardcore dub) (5:40)

Still Hope (Waajeed Searching dub) (6:18)
Review: James Priestley and Giles Smith are stalwarts of the London scene (and the duo behind the legendary Secretsundaze parties) and make a rare release outside of their eponymous imprint - appearing for local institution Phonica here. "Still Hope" sees them collaborate with Anthony Anaxagorou, a British born Cypriot award winning poet and essayist. His powerful vocal delivery accompanies the duo's emotive exploration in deepness. They deliver a remix up next in the form of the Secretsundaze Poems In The Heart Floor version, which goes for a second wave Detroit style of vibe. Speaking of which, the Motor City's favorite son Wajeed takes over the B side with two magnificent remixes. The Waajeed Detroit Hardcore dub goes for a massive Panorama Bar style vibe, while the Waajeed Searching dub goes into deeper and more evocative territory for the late night.
…

Read more
Items 1 to 2 of 2 on page 1 of 1