Items 1 to 3 of 3 on page 1 of 1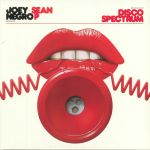 Cat: BBE 212CLP. Rel: 08 Sep 17
Disco/Nu-Disco
Al Hudson & The Soul Partners - "Spread Love" (6:32)

Rare Pleasure - "Let Me Down Easy" (4:40)

John Gibbs & U.S. Steel Orchestra - "Trinidad" (Special Disco mix) (5:05)

Syreeta - "Can't Shake Your Love" (Larry Levan 12" mix) (5:33)

Cloud One - "Don't Let My Rainbow Pass Me By" (feat Margo Williams - club 12" mix) (4:40)

Jo.Boyer - "Isabelle & The Rain" (5:31)

Ramona Brooks - "I Don't Want You Back" (4:49)

Idris Muhammad - "Could Heaven Ever Be Like This" (8:35)

Omni - "Out Of My Hands" (feat Connee Draper) (6:14)

George Duke - "I Want You For Myself" (feat Lynn Davis) (6:22)

Alfredo De La Fé - "Hot To Trot" (6:27)

Universe City - "Can You Get Down" (5:48)

Bunny Mack - "Let Me Love You" (7:51)

The Brothers - "Under The Skin" (6:01)
Review: When Joey Negro and Sean P established the Disco Spectrum series of compilations back in 1999, few DJs were digging for disco. Almost two decades on, we're told that disco was the sound of summer 2017 (and the summer before that). The time is right, then, for this "best of", containing the finest cuts from the series' three previous volumes. This time round, the crate-digging duo has opted for a mixture of familiar favourites ("Spread Love", "Out Of My Hands (Love's Taking Over)", "Bourgie Bourgie", "Together Forever" etc.) and harder to find gems. These include Caribbean disco classic "Trinidad" by John Gibbs and the US Steel Orchestra, Blair's sumptuous "Nightlife" and Larry Levan's brilliant remix of Syreeta's synth-laden slammer "Can't Shake Your Love".
…

Read more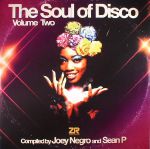 Cat: ZEDDLP 010. Rel: 04 Aug 17
Disco/Nu-Disco
Sparkle - "Let Yourself Go" (6:32)

Vance & Suzanne - "I Can't Get Along Without You" (7:03)

Time Spectrum - "Slide Into Your Heart" (5:28)

Mel Sheppard - "Can I Take You Home" (5:58)

The Escorts - "Disco Party" (5:00)

Serenade - "Maybe This Time" (6:30)

Curtis - "How Can I Tell Her" (7:41)

Janice McClain - "Giving My Love" (6:33)

True Image - "Keep Me Dancing" (5:00)

Moses - "Love To Live" (4:58)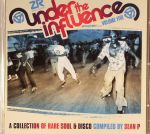 Cat: ZEDDCD 039. Rel: 12 Jul 16
Disco/Nu-Disco
Crystal Clear - "(Caught Between) A Rock & A Hard Place"

Joanne Ellis - "Bye Baby"

King David - "Trinidad Rock"

Don & Oli - "Superman" (Sean P edit)

BBRA - "Do What Make You Feel Good"

George & Glen Miller - "Easing"

HE3 Project - "Thesis On Love"

Fruitcake - "We Are Children"

Plunky & Oneness Of Ju Ju - "Electric Juju Nation/Keep It Moving"

Ed Watson & The Brass Circle - "Roforofo Fight"

Jimmy Spencer - "Summertime"

Les Femmes - "Yes, You Thrill Me"

Nostromo - "Around The World In 80 Seconds" (Sean P edit)

The Coalition - "Where Do We Go From Here"

Bobby Cash Redd - "Skate-Party People" (Sean P edit)

Medina & Mensah - "Kowree Sambazzi"

Natural Hi - "Fame" (Hi remix)

Yeow - "Give My Heart Away"

The Mark IV - "If You Can't Tell Me Something Good"

JP Robinson - "Y'Shua"

Sandy Mercer - "Give Me Your Love"

The Love Bite - "What Goes Up"

World Quake Band - "On The One"

The Stars - "(We Are The) Stars"

William C Brown III - "Come On & Go With Me"

Starship Gilbey - "Take A Train"

Darlene Davis - "Making It" (Sean P edit)
Review: Z Records' Under The Influence series, which peeks into the formative inspirations of notable crate diggers, is rarely less than essential. This fifth installment, from disco specialist Sean P, is, if anything, even better than its' predecessors. The veteran Londoner has opted to steer clear of obvious favourites, instead packing the two discs with killer rarities and lesser-known gems. Highlights come thick and fast throughout, from the breezy disco-soul chunkiness of Joanne Ellis's "Bye Baby", and thrillingly sweaty Caribbean disco madness of Sean P's own edit of Don & Oli's "Superman", to the slick, synth-heavy boogie shuffle of Les Femmes' "Yes You Thrill Me", and the sax-laden sleaziness of Starship Gibley's break-diggin' favourite "Take A Train".
…

Read more
Items 1 to 3 of 3 on page 1 of 1